Wanna One Vs. Seventeen: YMC Ent. Responds to Complaints About Wanna One Having The Same Official Colors As Seventeen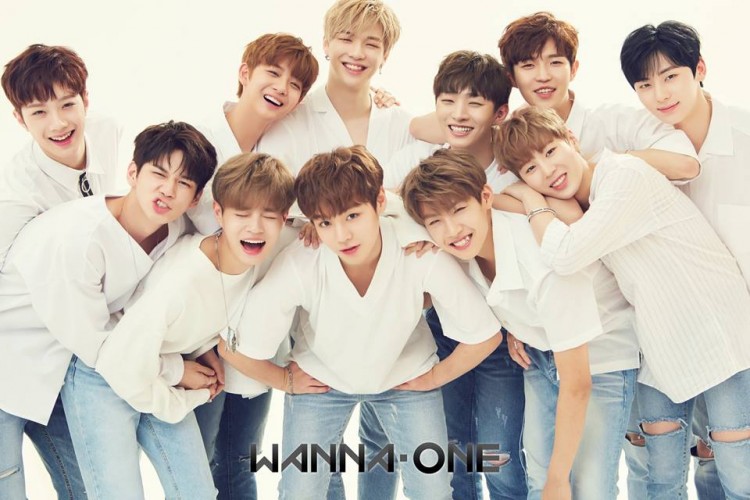 Seventeen's fans have filed criticism about the colors used by Wanna One. The group sees to used pastel pink and bluish-purple in their social media posts which is the same color of the Seventeen.
YMC Ent. Responds To Fans Complaints About Wanna One
Allkpop reported that YMC Entertainment responded in a hurry to the issue. YMC Entertainment said that the colors are temporary as the official colors have not been chosen yet.
Furthermore, Wanna One will be using different colors once the decision on the official colors is made. Meanwhile, Wanna One is scheduled to release their debut mini-album on August 7.
Seventeen First World Tour "Diamond Edge" 13 Destinations Revealed
As mentioned earlier in the recent article, this year is a huge even for Seventeen as they set themselves ready to show more on their first world tour, "Diamond Edge." Hence, the group will be stopping over to several destinations and bringing "Diamond Edge" to thirteen different countries from July 14 to October 6, 2017.
Koreaboo reported that Seventeen will begin their first world tour, "Diamond Edge," with a three-day concert at Jamsil Auxiliary Stadium, Seoul, Korea on July 14 to July 16, 2017. The group will head to Saitama Super Arena, Japan on July 16 to July 27, 2017, and Thunderdome Bangkok, Thailand on August 5, 2017.
Moreover, Seventeen is also bringing "Diamond Edge" to HongKong on August 12, 2017, at Asia World-Expo 10. This will be the Seventeen's second tour in Hong Kong in less than a year.
The 2017 Seventeen First World Tour "Diamond Edge" will also stop by Rosemont Theatre, Chicago on August 18, 2017. They will also visit Verizon Theatre at Grand Prairie, Dallas Texas on August 23, Massey Hall, Toronto, Canada on August 25, Terminal 5, New York on August 27, and Stadium Negara, Kuala Lumpur, Malaysia on September 9.
According to HelloKpop, Seventeen will also bring "Diamond Edge" to Ice Hall 3A, Jakarta, Indonesia on September 23 and Suntec Singapore Convention & Exhibition Centre Hall 601-604, Singapore on September 29. The group will also go to Xinzhuang Gymnasium, Taipei, Taiwan on October 1 and Mall of Asia Arena, Manila, the Philippines on October 6.
© 2023 Korea Portal, All rights reserved. Do not reproduce without permission.