Samsung To Ditch Under-The-Display Fingerprint Scanner Plan
by
Manaswi
/ Jul 11, 2017 01:34 PM EDT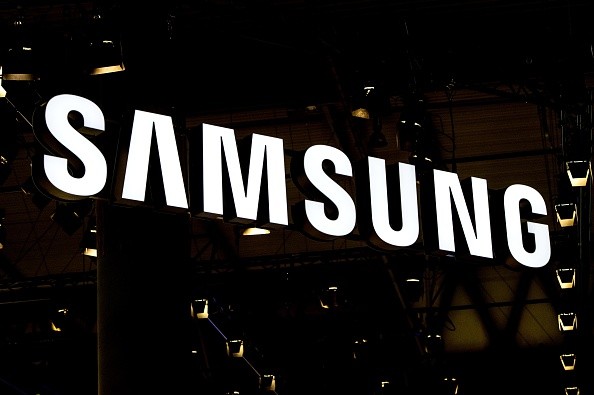 Samsung has long been rumored to be working on an under-the-display fingerprint sensor for its flagship smartphones. The modern-day tech was supposed to appear in the company's recently-launched Galaxy S8 and S8 Plus smartphones - however, clearly that didn't happen. In fact, Vivo even manages to beat the South-Korean tech giant at successfully implementing the roll-out of the much-awaited feature. Following which, there were numerous speculation-based reports that suggested that Samsung has decided to do away with the idea of integrating an under-the-display fingerprint scanner with its Galaxy Note 8 smartphone. Now, the latest leak seems to confirm this speculation.
Jonathan Endicott, CEO of Slickwraps recently took to Twitter to announce the news. Slickwraps is known to manufacture splendid cases for major smartphones including Samsung's most of the devices. He accompanied the Twitter post with an image that revealed what the Galaxy Note 8's case would look like. Going on the basis of what the phone case looked like - it doesn't seem like Samsung is any mood of experimenting with a feature that they are not well-prepared to equip.
The casing has a separate section made especially for the fingerprint scanner on the rear portion of the device. The CAD also reveals that Samsung has increased the space that exists between the fingerprint scanner and the rear-camera set-up. This is probably being implemented so that users don't end up smudging the camera lens while using their fingerprint sensors. Samsung probably learned this lesson with its Galaxy S8 and S8 Plus smartphones.
The two features were located so close to each other that many users started complaining of how inconvenient to use either of the two. According to a report by Forbes, another smartphone case maker Mobile Fun also recently listed out Galaxy Note 8 cases for pre-orders and even these contained a separate opening for the fingerprint sensor feature on the back of the device. The report further went on explain that almost 21 different cases are being manufactured, designed specifically for the Note 8 smartphone and none of them even remotely indicate that Samsung is planning on ditching the physical fingerprint sensor in the favor of a virtual one.
Other reports regarding Samsung's upcoming Note 8 have indicated that the smartphone is going to end up finding a lot of similarity with Galaxy S8 and S8 Plus smartphones. The difference in the former will be its display size, an added stylus S-pen, and an upgraded camera. Readers are advised to note that the smartphone features have not been officially confirmed by the company as yet.
© 2018 Korea Portal, All rights reserved. Do not reproduce without permission.