Amazon Echo VS Google Home: Which is the Best Artificial Intelligence of your Smart home?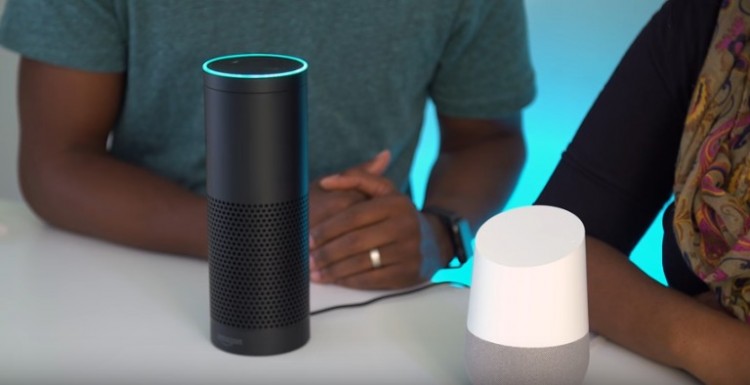 Google has launched its smart home assistance last year and it has changed a lot. When Google Home was launched, thousands of people were disappointed due to lack of innovative features which was already offered by Amazon Echo. Amazon Echo has already captured the smart home artificial intelligence market for over 2 years.
Amazon Echo has strengthened the market with its innovative and user-friendly features which are created by the efforts of hundreds of developers for over two years. The users can customize the voice commands to control Amazonian hardware with their voices. Although Google Home recently failed to provide such biometric features, it quickly grasped the demands of rising technology.
It has been a year and Google Home has made a huge amount of improvements. At this year's Google I/O event, the company has announced many interesting features that have grabbed the attention of millions of smart homeowners. Features like hands-free calling, visual chrome cast support, and many others have lured the consumers that were interested in buying Amazon Echo nowadays.
According to Android Authority, Google Home is finally ready to beat the Amazon Echo and to let homeowners connect their Android devices to the smart home assistance. Although there is a significant difference between the Amazon Echo and Google Home, the two rivals have many similarities. Both the Google Home and Amazon Echo have the ability to stream major audio offerings like Spotify and Pandora from your connected account.
Google Home and Amazon Echo are quite loud, though Echo's technology gets 4.5d louder than Home. Besides, Echo uses omnidirectional speaker which is better than a front-firing driver with passive radiators used for Home. However, Home has better bass responsive; Echo tends to blend with the room more dramatically.
According to TechRadar, Google Home and Amazon Echo offer more similarities, Google Home tends to dethrone Amazon Echo with its new features that include multiple accounts, Google-built life, third party app compatibility and many other customized features.
© 2023 Korea Portal, All rights reserved. Do not reproduce without permission.