Vivo Beats Samsung At Getting Under-Display Fingerprint Scanner
by
Pradeep
/ Jul 08, 2017 08:54 AM EDT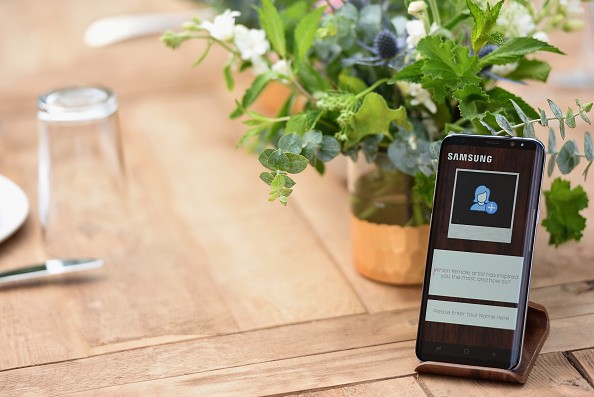 The Mobile World Congress Shanghai, 2017 recently concluded. While there weren't too many notable innovations that were showcased at the event, one particular announcement that grabbed everyone's attention was Vivo. The firm demonstrated (to the surprise of many) its latest feature, an under-the-display fingerprint scanner. With this, Vivo has become the first technology giant to successfully make this much-talked-about feature. If they manage to integrate it in one of its smartphones then the company will also become the first to introduce a smartphone with an under-the-display fingerprint scanner.
Both Samsung and Apple have long been rumored to be working on this feature. The South-Korean tech giant Samsung was expected to introduce this feature with its Galaxy S8 and S8 Plus smartphones. However, due to reasons unknown - the company could not do so. Now, if reports are believed to be true then the company is currently working towards getting this much-awaited feature in its upcoming Galaxy Note 8 smartphone (expected to launch in August). Apple - on the other hand, has been heavily speculated to be working on this feature as well. The chances of the Cupertino-based tech firm introducing this feature in its iPhone 8 smartphone are high too.
Regardless of what Samsung's and Apple's future plans are, Vivo seems to have beaten them at introducing this sought-after feature. At the event, Vivo showcased the fingerprint sensor. The feature is powered by Qualcomm's ultrasonic technology. The companies have called this fingerprint sensor solution, 'Fingerprint Sensor.' According to the companies, the 'Fingerprint Sensor' comes with the capability of working through displays as thick as 1.2mm. In fact, the feature will function through the glass as thick as 0.8mm and aluminum as thick as 0.65mm. The best part about the feature that Vivo and Qualcomm have introduced is that it is functional even underwater.
Qualcomm's Vice President of Product Management, Seshu Madhavapeddy said at the event that the company was extremely excited to introduce the 'Fingerprint Sensor by Qualcomm.' He further added that the company believes that they are able to design a feature that can even support sleeker and cutting-edge factors. No matter how unique the mobile authentication experiences are, the latest feature will work through it all. As reported by Engadget¸ the latest feature is set to debut sometime in 2018, with the exact dates still unknown.
© 2020 Korea Portal, All rights reserved. Do not reproduce without permission.