Google Pixel 2 Latest Leak: Display Size Confirmed
by
Kriti
/ Jul 06, 2017 08:29 PM EDT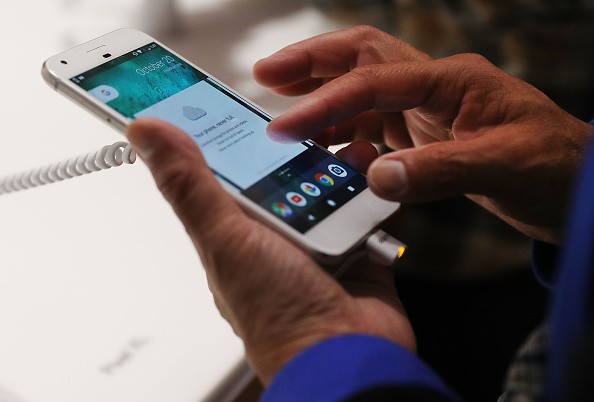 Google entered the smartphone market sometime last year, with their flagship smartphones Pixel and Pixel XL. It was quite an achievement as the devices were merely fresh starters in the market but managed to give tough competition to many who already existed since ages including the Samsung Note 7 smartphone. To continue with its success, the company plans on launching the Pixel successors later this year. With months to go until the launch, rumors have already started circulating around.
According to a recent Forbes report, it has been suggested on the basis of the latest leaks that two versions of the Pixel 2 smartphone have been planned for the official launch this year. The smaller version of Pixel 2 smartphone will pack a 4.97-inch screen display. This is similar to the one that was launched last year, with 2016's 5-inch FHD panel. The second version will pack a 5.5-inch QHD display, which a slight upgrade from last year's smartphones. If reports are believed to be true then both these smartphones will be manufactured by LG and not HTC. These claims are made by XDA-developers.
As per another report published by Value Walk, the upcoming Google Pixel 2 smartphones are expected to pack two-toned metal and rear glass designs. Moreover, the fingerprint sensor will be relocated as well. There are many reports that claim that the fingerprint sensor might be situated next to the rear camera lens and others suggest that it will be situated underneath the display. Additionally, it has been suggested that while the 3.5mm headphone jack won't come packed in the smaller Pixel 2 smartphone, it will make an appearance on the larger sibling nonetheless.
As for the release date, Google launched its original Pixel smartphones in October last year. There is no reason why Google wouldn't follow the same tradition this year as well. However, given the number of upgraded specs that the Google Pixel XL 2 is expected to come with, there are chances that it might end up taking more time than preceded. Moreover, LG is expected to manufacture the Google Pixel smartphones. LG already has its plate full especially given the company's own LG V30 launch scheduled to take place in August. There is no definite information provided by any of the companies as yet. Therefore, it is advised that the details are absorbed with a grain of salt and nothing else. Let's see what finally works out.
© 2023 Korea Portal, All rights reserved. Do not reproduce without permission.