Woollim Entertainment New Boy Group GOLDEN CHILD Gets Casual In New Teasers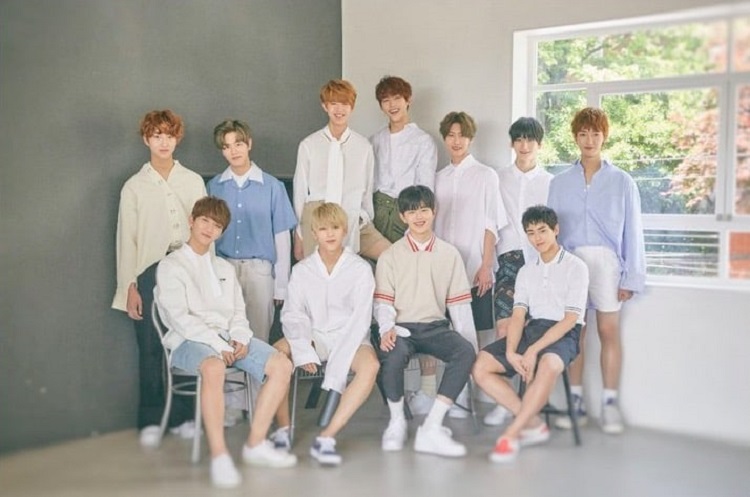 Woollim Entertainment has once again revealed new updates featuring their new idol boy group. Golden Child gets casual in their latest photo teasers.
In May this year, Woollim Entertainment announced that they are preparing to debut a new boy group that they have revealed to be called Golden Child. The said agency revealed that the new group will consist of 11 members namely group leader Lee Dae Yeol, Y, Tag, Jae Hyun, Ji Beom, Jae Seok, Joo Chan, Jang Jun, Dong Hyun, Bo Min, and Seung Min. The initial announcement was coupled with teaser photos featuring the said boys wearing school uniforms as a concept.
In the latest announcement, Woollim Entertainment revealed new concept photos for Golden Child and this time they set aside the school uniforms for something comfortable. The new concept photo teasers show the members clad in casual attire as they pose in pajamas, revealing another side of each of the members. Woollim Entertainment has yet to reveal the exact debut date for Golden Child. With their debut date still in the dark, Wooliim Entertainment has prepared a special variety reality show for Golden Child called "2017 WoollimPICK" prior to their debut so the public can get to know them better.
The leader of the Golden Child, Dae Yeol happens also to be Infinite member Sung Yeol's young brother. Some of the members are trainees and members from W Project. Golden Child members Choi Sung Yoon, who is also known as Y, and Choi Bo Min appeared in music videos and television series. Woollim Entertainment is home to popular idol groups such as Infinite and Lovelyz, so many Korean pop fans are expecting Golden Child to be another great group in the making. It has been 10 years since Infinite was introduced and fans are looking forward to the company's newest artist.
© 2023 Korea Portal, All rights reserved. Do not reproduce without permission.