Sandara Park Launches YouTube Channel, Dara Fashion Line This Friday!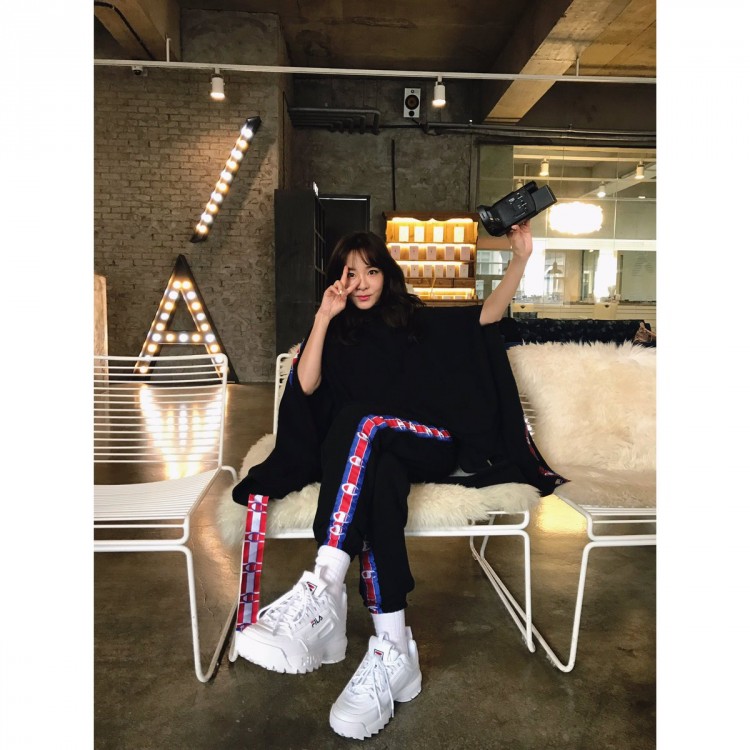 After giving a brief snippet of what to watch out for, K-pop superstar Sandara Park is finally ready to roll out her youtube channel this Friday. And to fuel more excitement to the happy news, Sandara also announced that she will also be launching her Dara merchandise on the same date.
According to a report by Soompi, Sandara made the release announcement through her Twitter and Instagram pages. In her post, she reminded her fans to make sure to subscribe to Dara TV once its out.
Fans immediately expressed excitement to see Sandara's videos since it has been a long time they have seen their idol on a follow cam show since 2NE1 TV. Many expressed excitement to see Sandara front and center on her own channel and doing things that she enjoys.
On the snippet that she shared, Sandara teased that Dara TV will focus some beauty aspects as well as fashion segments. She gave viewers a sneak peek of her what's inside her bag and her hygienic essentials, Korea Portal reported.
It can be noticed that from being one of the shy members of 2NE1, Sandara's recent MC gig with Get It Beauty, as well as her promotional activities for her first movie "One Step" has made her open up a little bit more and showcase her bubbly personality. She is set to develop her hosting skills even further as she is paired with AKMU's Suhyun and Lee Hi to be the MC of a new interactive lifestyle program "Relationship Appeal." It seems that the three YG artists are already hitting it off as they shared fun filtered snaps on Instagram.
As for Sandara's Dara goods, the apparel and accessories line will feature items ranging from shirts, bags, caps, masks, phone cases and other accessories bearing Sandara's logo inspired by her signature palm tree hair from her 2NE1 days. Her fans expressed hope that the products would be easily available in the market so they can get their hands on them quickly.
© 2023 Korea Portal, All rights reserved. Do not reproduce without permission.