SHINee's Key Thanks Barrack Obama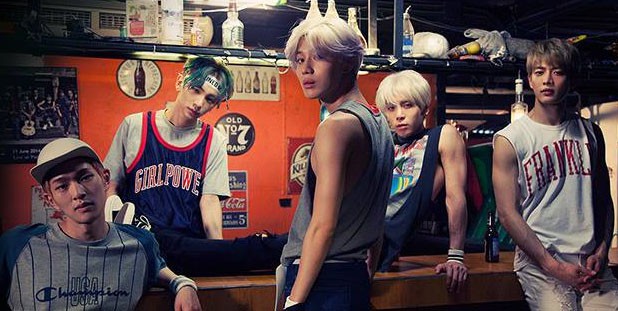 Barrack Obama has shown his K-Pop knowledge. In a recent event in Seoul, South Korea, the former president of the United States mentioned K-Pop group SHINee, which has five members namely Onew, Minho, Taemin, Jonghyun, and Key.
The event Obama attended was the 8th Asian Leadership Conference, All KPop reported. Aside from the strong American-South Korean relationship, he also talked about the creativity of the people in South Korea, where popular films are being filmed
Young Americans learn the South Korean language so they can understand SHINee, according to Obama. The former U.S. president also mentioned that he heard about the interest of the K-Pop boy band in the American hamburgers called In-N-Out.
Key took to Instagram to thank Obama. He posted a photo of the American leader in an Instagram post and wrote, "Thanks for mentioning us, Mr. Obama."
Also, Key acknowledged that he, Onew, Minho, Taemin and Jonghyun do love In-N-Out hamburgers. Key made a promise that he and his fellow SHINee members will do their best for the growth of global pop culture.
SM Entertainment formed SHINee in 2008. Key, Onew, Minho, Taemin and Jonghyun and Key had their first concert in the U.S. earlier this year in Dallas, Texas, followed by another concert in Los Angeles, California, as part of their world tour.
It has been almost seven months since SHINee released their most recent studio album titled "Five." It was their fifth Japanese album and 11 overall.
Meanwhile, Taemin just had his first concert as a solo artist in Japan. Held at Budokan arena in Tokyo on July 2, Sunday, the concert titled "Taemin The 1st Stage Budokan" was attended by 28,000 fans and was watched by 320,000 viewers worldwide at one point during the live broadcast via Line Live, according to The Korea Herald.
Among the songs Taemin performed in Japan were "Door," "Flame of Love" and "I'm Crying." The songs will be included in his EP titled "Flame of Love," which will be released on July 18 in Japan.
© 2023 Korea Portal, All rights reserved. Do not reproduce without permission.