AMD's Position Threatened By NVIDIA's Cryptocurrency GPUs
by
Pradeep
/ Jul 05, 2017 03:47 AM EDT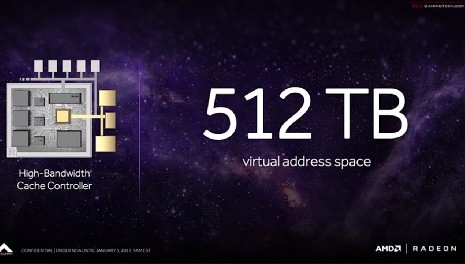 It seems like AMD's firm position in the market is finally being threatened by another company. If the recent reports are believed to be true then NVIDIA's highly-speculated upcoming crypto-currency GPU have resulted in AMD's fall in stock. On Wednesday, 28th June 2017 multiple research trackers reported that AMD's stocks experienced a sharp fall in the broad stock market.
According to a report published by Market Share, the sharp fall is credited by experts to the rising concerns regarding crypto-currency miners and their upcoming dominance in the market. It seems like AMD's stock experienced a 0.95 percent loss, i.e. a total of 1.3 percent. The prices of AMD's stock are currently priced at $13.23. Earlier, AMD's stocks had experienced a 2.3 percent with a total price of $13.09. After the loss, AMD holds a total of 84.8 million shares. AMD's shares are followed by PHLX Semiconductor Index and S&P 500 Index at a loss of 1.8 per cent and 0.9 per cent respectively. Meanwhile, NVIDIA is expected to introduce two new variants of crypto-currency related graphics processing units (GPU) cards.
Analyst Christopher Rolland from Susquehanna Financial further went on to confirm the news and stated that as opposed to AMD's stocks, NVIDIA's stocks experienced a total of 3.5 percent surge after a span of the four-session consistent losing streak. The analyst went on to state that since the upcoming products by NVIDIA are highly competitive as far as the prices are concerned, they end up posing a serious threat to AMD's current position in the market. He concluded by saying that the new cards by NVIDIA will most probably be upsetting AMD's alt-crypto coin dominance. Several media organizations reached out to both, NVIDIA and AMD for a comment but it seems like they weren't available for the same.
The year 2016 was particularly good for AMD. The company's stock ran approximately 16.7 percent in a year's time. The AMD stocks skyrocketed towards the end of 2016, most of the credit was given to Apple. The Cupertino tech-giant ended up integrating AMD chips into their iMac Pro devices, thereby giving the former a decent boost. Moreover, the hype created around AMD's gaming chips also ended up bringing much success to its graphic cards. It remains to be seen exactly what will take place in the future. While AMD has a lot of products lined up for launches in the immediate future, so does NVIDIA.
© 2020 Korea Portal, All rights reserved. Do not reproduce without permission.