'Pokemon GO' News, Updates: Rare Pikachu As Part Of The Anniversary Update? Low Level Players Getting Higher Level Monsters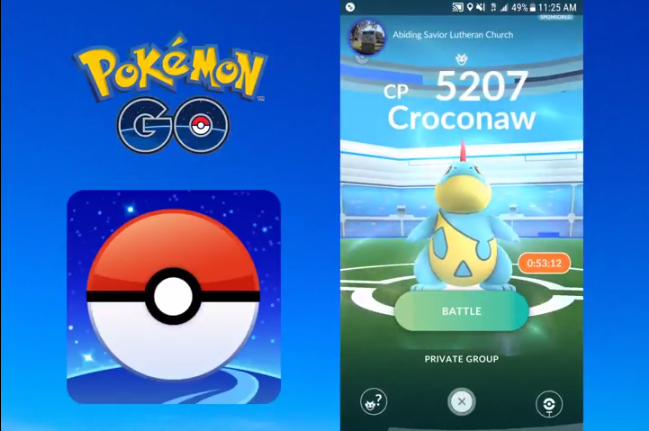 "Pokemon GO" is without a doubt one of the widely played mobile games to date due to its AR gameplay not to mention the deluge of monsters the game have. Now that a ton of content has been added into the game with the most recent being the Raid events, new details have sprung up about the yet to be revealed update for its upcoming first anniversary.
If the recent Reddit post is anything to go by, Niantic is cooking up something for "Pokemon GO's" anniversary. In a line code dubbed "ONE_YEAR_ANNIVERSARY," data miners believe that the so-called "bug fix" might include a "rare Pikachu" under an "Anniversary Pokemon variant."
Rumor mills also suggest that the said Pikachu belongs to no other than Ash Ketchum who's also known as Satoshi in Japan. If such would be the case, "Pokemon GO" players can expect the said yellow critter snuggled up inside a trainer's bag instead of living inside a Pokeball.
Meanwhile, reports are also getting rife that the recently added "Pokemon GO Raid Event" is as of late allowing players to capture monsters with levels higher than their own. Moreover, the recent update has enabled trainers with levels as low as five to slug it out against ultra-powered raid bosses, according to Comicbook.
The publication even claimed that there was a video of such showing a Croconaw as the raid boss who is at level 20 being challenged by a trainer half its level that was later captured. Sadly though, that "Pokemon GO" video was already taken down by the user.
Some players have been musing as to whether this might be a faux pas on Niantic's part that needs to be addressed or a way to entice more players. Whatever the reason behind these changes, noobs are advised to strike the iron while it's still hot. Check out a video about "Pokemon GO" here:
© 2021 Korea Portal, All rights reserved. Do not reproduce without permission.