G-Dragon, Taeyang, Seungri Shares Bromance On Instagram, Remain Close Despite BIG BANG's Hiatus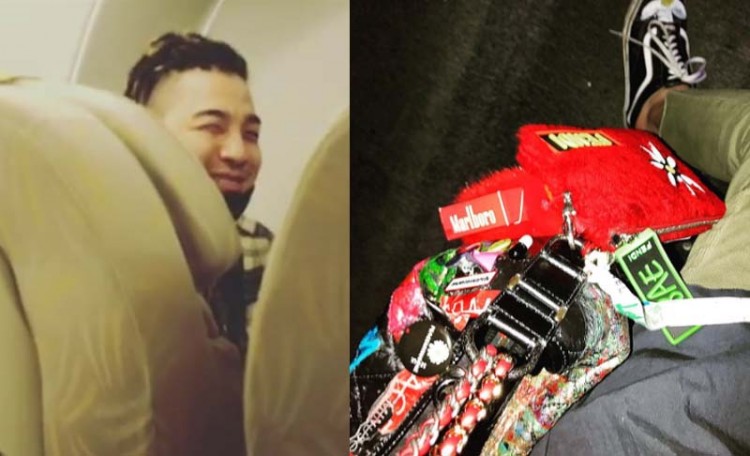 Even though members of BIG BANG are busy with their own individual schedules after going on hiatus as a five-member group, fans are always happy to see the members showing their support for each other's projects. Most recently, G-Dragon, Taeyang, and Seungri showed off their bromance and shared the love with their fans on Instagram.
Even though he is super busy with his "ACT III:MOTTE" World Tour, BIG BANG leader G-Dragon shows that he is always supportive of his bestie Taeyang. G-Dragon has posted a snap of his complete set of Taeyang's Fendi line to support his bro. He simply captioned the snap with a heart emoji.
Taeyang recently collaborated with Fendi for his personally designed capsule collection of T-shirts, hoodies, jackets, accessories, and sneakers. According to Billboard, the Fendi For Taeyang line is a bit pricey but showcases Taeyang's signature style. The line is set to debut in Hong Kong on July 27 but it comes as no surprise that G-Dragon already had dibs on the first set.
G-Dragon was not the only one to share the love on Instagram as BIG BANG maknae Seungri, who is currently training to participate in an international jiu-jitsu championship in New York this month, also shared a cute bonding moment with his hyung Taeyang. Seungri shared a short video showing Taeyang visiting him and cheering him on for his upcoming match. Seungri is currently in Osaka for his training.
In the video, Seungri is shown as he cheered their maknae on with the Japanese word "Ganbatte!" and he makes some goofy faces to encourage Seungri. "Thank you very much Thank you for always cheering wwwwwwww I will do my best today too!" Seungri said in his cute caption. It can be recalled that Daesung and Taeyang were also present at G-Dragon's Seoul concert and Taeyang also showed up to support Daesung for his Japan Dome Tour last April.
Aside from the Fendi line, Taeyang is also gearing to start filming of his MV for his solo comeback. He is also set to embark on a series of solo concerts in Japan in July and August.
© 2023 Korea Portal, All rights reserved. Do not reproduce without permission.
Tags:
Big Bang news
,
BIG BANG updates
,
BIG BANG rumors
,
Taeyang Solo Album
,
Taeyang Solo Album
,
SOL Japan Stadium Tour 2017
,
Taeyang News
,
Taeyang Updates
,
Daesung News
,
Daesung Updates
,
D-LITE Japan Dome Tour
,
2017
,
G-dragon news
,
G-Dragon updates
,
Seungri News
,
Seungri UPdates
,
Seungro solo album
,
G-DRagon solo album
,
G-Dragon solo concert