Taylor Swift's Exes Calvin Harris, John Mayer Lonely On The Fourth Of July?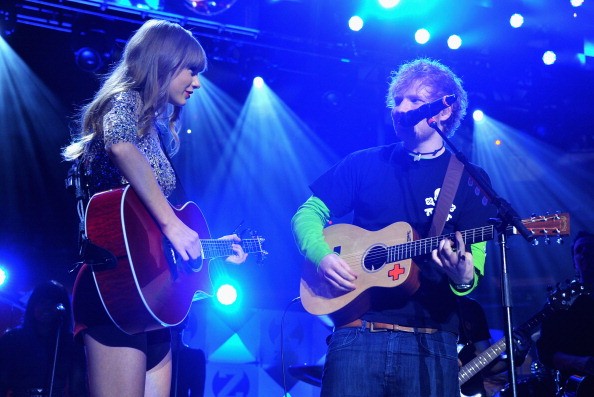 Among the celebrities who always make headlines by the way they celebrate the Fourth of July is Taylor Swift. Just days before the celebration, she did make headlines not because of her plans for the holiday but because of her former boyfriends Calvin Harries and John Mayer.
Harris was asked about his breakup with Swift in an interview with the GQ UK magazine, as cited by Cosmopolitan. He explained why he snapped on Twitter after the breakup.
"It was completely the wrong instinct," Harris told the magazine. "I was protecting what I see as my one talent in the world being belittled. It felt like things were piling on top of me and that was when I snapped."
At this point, Harris sees snapping at Swift on Twitter as a result of his failure to resist pressure. The breakup was the wrong situation for both of them, he explained.
For Harris, it was very difficult when something he considered very personal played out very publicly. The aftermath of his relationship with Swift was a lot more heavily publicized than the relationship itself, he said.
When Harris and Swift were together, they were very careful for it not to be a media circus, according to the DJ. However, he is not good at being a celebrity and handling such things, he said.
On the other hand, Mayer did not mention Swift in a recent interview but he seemed to have hinted not wanting to be with the "Bad Blood" singer again. He was 32 when he dated her.
"I'm having the time of my life," Mayer told Rolling Stone. "I'm 39. I remember 32. I don't want to do that again."
Mayer is also one of the former boyfriends of Katy Perry. The latter recently released a song titled "Swish Swish," which is said to be an answer to Swift's song "Bad Blood."
Meanwhile, whoever Harris and Mayer are spending the Fourth of July with is not going to be Swift. The "Bad Blood" singer is very likely to be with her current boyfriend Joe Alwyn and several friends.
© 2023 Korea Portal, All rights reserved. Do not reproduce without permission.