AMD Stock Declines, NVIDIA's Cryptocurrency Chips Might be the Real Threat, AMD Needs More Than Ryzen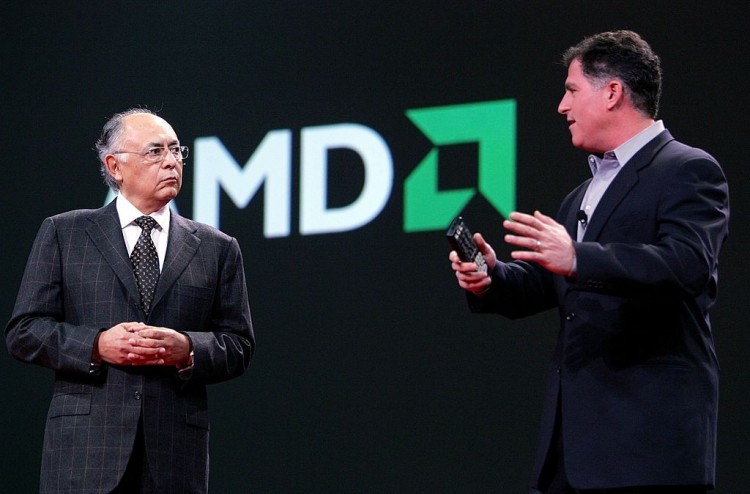 AMD's stock fell on Wednesday which has declined the sharp gains enjoyed by its shareholders. There is an amid growing concern that NVIDIA is going to introduce cryptocurrency miners and it might be the real reason for the investments to look out somewhere else for their investments. With the falling shares, it is confirmed that AMD Ryzen is not enough for the company to cross the giant chip industry.
AMD has emerged as the most powerful chip maker with its efficient and cost effective AMD Ryzen series. But now, the company's share has declined to -4.76% closed down 1.3% at $13.23, paring earlier losses of as much as 2.3% at an intraday low of $13.09. With the volume of 84.8 million shares, the stock was the most actively traded on the Nasdaq exchange.
On the other note, the Semiconductor Index SOX of PHLX has climbed up to 1.8% and the S&P 500 index SPX raised to 0.9%. According to Analyst Christopher Rolland, AMD rival NVIDIA Corp, NVDA -3.34% is going to release two new cryptocurrency specific graphic processing units during the third quarter of this year. It is expected that because of this news, NVIDIA's stock surged .5% to snap a four-session losing streak.
The eminent Analyst stated that "As these new products are more price competitive, they may pose a risk to AMD's current offerings in the market," Rolland wrote in a note to clients. "[The] new cards may upset AMD's alt-crypto coin dominance." Although, NIVIDA, neither AMD comment about their stocks, but one thing is clear that AMD must need something bigger and better than its Ryzen series.
AMD recently demonstrate its Ryzen Pro processors which feature the innovative Ryzen 3 series. According to Wccftech, the Ryzen 3 1200 and Ryzen 3 1300 processors are Zen based quad cores with Hyper-Threading disability. The processors are designed to accurately handle moderate sized gaming loads. Let's see what AMD has to offer after its declining stocks.
© 2023 Korea Portal, All rights reserved. Do not reproduce without permission.