Robert Pattinson, FKA Twigs Wedding Might Not Happen Soon? Kristen Stewart's Ex, 'Pendulum' Singer Reportedly Fighting Over Baby, Family & Career Plans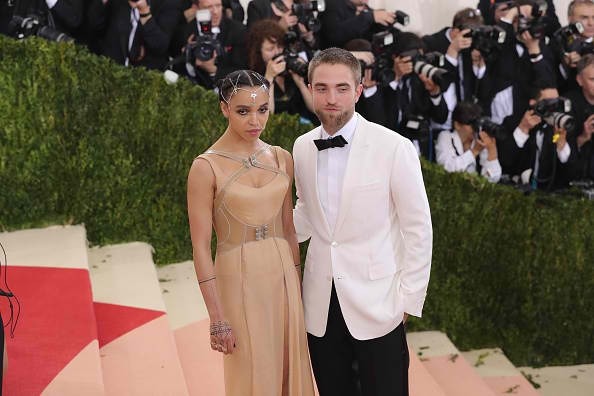 Robert Pattinson and FKA Twigs split rumors have been making it to the headlines since none of the two had confirmed any detail about their wedding. Now, new reports are claiming that the ex-boyfriend of Kristen Stewart and the "Papi Pacify" singer are not on good terms as they have been fighting lately.
Blasting News reported that Robert Pattinson and FKA Twigs have been reportedly arguing these past few weeks. According to the news outlet, the "Twilight" actor was spotted alone in Beverly Hills, Los Angeles, last week, which consequently sparked reports that he is currently at war with his fiancée.
Word on the internet is that Robert Pattinson and FKA Twigs had not been agreeing on their plans in the future. Sources have claimed that the "Cosmopolis" actor wants to start building his own family now as he is not getting any younger anymore.
However, FKA Twigs allegedly does not like the idea as she is currently working very hard to improve her singing career. This, according to reports, had infuriated Robert Pattinson and later caused endless fights between them.
Another reason why Robert Pattinson and FKA Twigs are fighting is, reportedly, because of the rumored R-Stew reunion. Speculations are rife that the "Video Girl" songstress does not want to see her husband-to-be anywhere near Kristen Stewart.
Korea Portal has previously shared that there is a huge possibility of a Robert Pattinson and Kristen Stewart reunion project and FKA Twigs does not like it. According to reports, Stephenie Meyer is currently working on another "Twilight" sequel, which could later be adapted into another film.
Hearsays have it that Robert Pattinson would likely to accept the project as it would save his failing career. Unnamed insiders have claimed that the fiancé of FKA Twigs is now experiencing the consequences of dumping Kristen Stewart.
While there are reports saying that the couple is planning to have an intimate beach wedding, some publications have suggested that Robert Pattinson and FKA Twigs have no plans until now. In fact, the former beau of Kristen Stewart appeared to be shocked when he was asked by People Magazine about their wedding plans.
Both Robert Pattinson and FKA Twigs have yet to comment on these reports. Stay tuned to Korea Portal for the latest news and updates about the upcoming Robert Pattinson and FKA Twigs wedding.
© 2019 Korea Portal, All rights reserved. Do not reproduce without permission.