Robert Pattinson, FKA Twigs Split: Kristen Stewart, 'Pendulum' Singer No Wedding Plans Until Now? 'Twilight' Star, Fiancée Reportedly Called Off Engagement [RUMORS]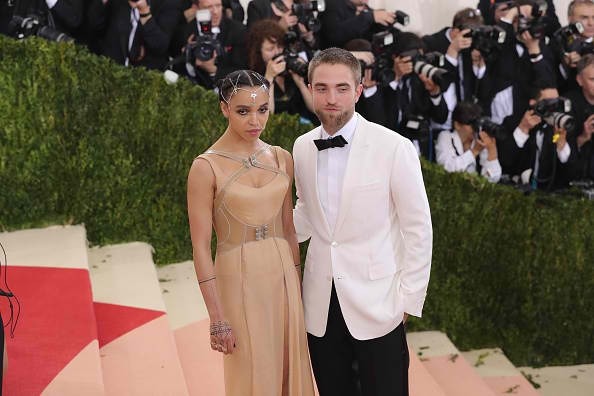 The up and coming wedding of Robert Pattinson and FKA Twigs has become one of the much-talked about topics online since the couple has been silent about it. Now, it seems like the former boyfriend of Kristen Stewart and the "Pendulum" have once again pushed back the ceremony due to some personal reasons.
Blasting News reported that that Robert Pattinson and FKA Twigs had to call off their wedding once again. According to the news outlet, the ex-beau of Kristen Stewart is not yet ready to tie the knot with his fiancée.
As a matter of fact, both Robert Pattinson and FKA Twigs have not given any updates on their wedding plans as of yet. Fans can even recall how the Kristen Stewart's ex-lover sardonically answered a question about his engagement with the "Video Girl" singer in an interview with People magazine.
FKA Twigs, on the other hand, has been very quiet about the details of her upcoming marriage ceremony with Robert Pattinson. Because of this, fans cannot help but speculate that the couple is not rushing to tie the knot yet.
There were also claims saying that Robert Pattinson and FKA Twigs have been fighting like cats and dogs due to various reasons such as their time for one another. According to insiders, the couple cannot coordinate their schedules lately due to the hectic schedule of the "Twilight" actor.
As a matter of fact, Korea Portal has shared that Robert Pattinson was spotted alone in Beverly Hills last week. Reports have claimed that the fiancé of FKA Twigs was at a drugstore and was later seen approaching towards his car without the "Two Weeks" singer.
The sighting had fans guessing that Robert Pattinson and FKA Twigs could be fighting. It has been previously shared that the "Papi Pacify" songstress got extremely infuriated after learning that her fiancé could be reunited with Kristen Stewart in a new "Twilight" movie.
While these reports could be true, it should be noted that neither Robert Pattinson nor FKA Twigs has confirmed the cancellation of their wedding. Hence, fans should take everything with a grain of salt until everything is proven true and correct. Stay tuned to Korea Portal for the latest news and updates about the wedding of Robert Pattinson and FKA Twigs!
© 2019 Korea Portal, All rights reserved. Do not reproduce without permission.