Kim Soo Hyun Wants To Star In A Drama Before His Military Enlistment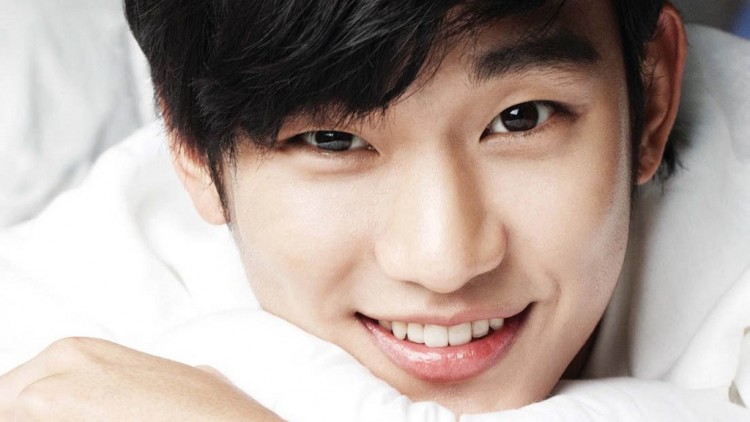 Top actor Kim Soo Hyun is currently promoting his new South Korean film, "Real". With his impending military enlistment in the air, the actor has revealed what he plans to do before getting sent off to the army.
Kim Soo Hyun will be starring in the new movie titled "Real". Joining him for the main cast are Sung Dong Il, Lee Sung Min, and former f(x) member Choi Sulli. The cast and crew of the said movie recently attended a press conference to promote the film, which is set to make its premiere in theaters all over South Korea on June 28.
In the said press conference, the topic of military enlistment was brought up and Kim Soo Hyun revealed that he had plans before going off to the army. The actor, who is 29 years old, revealed that the exact time of his enlistment has not been released yet but it is most likely near. With some time left after filming his recent movie project, Kim Soo Hyun further revealed that he is interested in doing another movie or a new television drama series before he heads off to his military enlistment. He pointed out that nothing could make him happier than making such wish come true.
However, Kim Soo Hyun explained that this will only be possible if the timing is right and it does not come in the way of his military enlistment. So, nothing has been set in stone. The actor has been promoting his new film with enthusiast and told fans that if the movie, "Real" is his last project before he enlists in the army then he wants fans to remember it as the biggest work he did in his twenties. The movie has yet to hit theaters but critics have already commended the actor for his stellar portrayal of his character despite the movie's poor plot and cinematography.
© 2023 Korea Portal, All rights reserved. Do not reproduce without permission.