'Dragon Ball' Fans Woed By Gogeta Transformation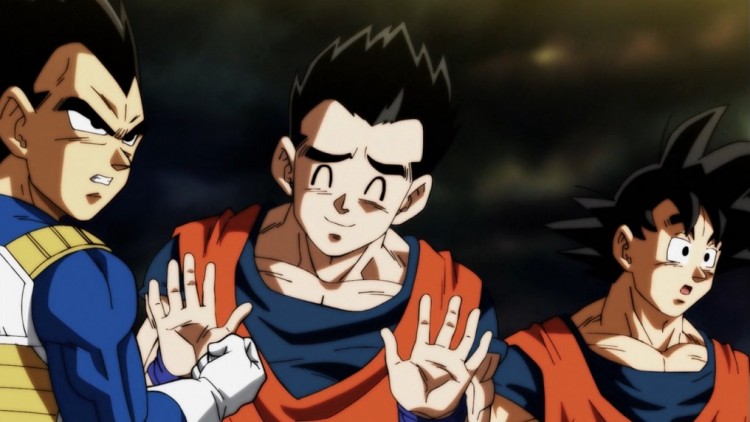 The latest update for the "Dragon Ball" franchise has set a positive tone for the fans and followers of the epic series. Reports have revealed that a new transformation will occur in the upcoming episodes. It would center mostly on the Gogeta transformation.
It appears that the recent installment for the saga revealed the strong opponents that Vegeta and Goku must overcome. That being said, the developers of the "Dragon Ball" series revealed new power that can only be attained when Vegeta and Goku join forces. With their combo powers, the merge would render a new hero in the form of Super Saiyan Blue Gogeta comes to life.
According to Movie Pilot, defeating the Broly God is easier said than done for both Vegeta and Goku. It is the reason why the two superheroes will set aside their differences and combine their forces to defeat the evil plans of Broly, known for his atrocities and monstrous acts.
¡Gogeta Super Saiyan Blue debutará contra Broly God en el corto Dragon Ball Z The Real 4D! @VivaErManga @VPalacios__ @LaraleIsabel *-* pic.twitter.com/wZ9lBg9FsA

— Antonio Sánchez (@MrKaytos) June 26, 2017
The report further added that Super Saiyan Blue Gogeta will appear in the upcoming "Dragon Ball" movie. However, the new transformation will not be canonized. It means that Gogeta has not been properly added to the mythology of the "Dragon Ball" series.
On a different note, while Super Saiyan Blue Gogeta is being added to the roster of superheroes, "Dragon Ball FighterZ" will also add new ones to their list as well. PC Gamer reported that the installment will bring Future Trunks on board.
For the fans and followers of the "Dragon Ball" franchise, the new character will surely set the fighting level to higher heights. As for the details regarding the Super Saiyan Blue Gogeta being added to the "Dragon Ball Universe," that remains to be seen.
© 2019 Korea Portal, All rights reserved. Do not reproduce without permission.