Nine Muses' Daring Images for 'Gangee' Unveiled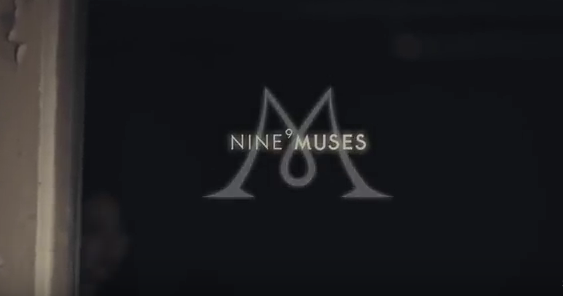 Recent reports revealed that the girl group, Nine Muses is gearing up to reveal their daring images for "Gangee" magazine. It appears that the girls will are embarking on a camping trip and flaunt their audacious images for the said pictorial. The girls will also complement the beauty of nature with their elegant, sexy, and feminine look.
Looking back, it was just recently that the group returned to the spotlight. According to All Kpop, Nine Muses mesmerized their fans and followers with their mature theme through the release of "Muses Diary Part. 2: Identity." The group also aims to portray a more girlish look, but in a unique and compelling way.
Based on the images released, the four members of Nine Muses connected with nature by wearing sunny dresses and floral scents. The girls were also seen wearing trendy print-pattern clothing to catch the attention of the younger generation. With the girls' impressive images, fans and followers could expect that the magazine will reach out to the younger population.
On a different note, the presence of Nine Muses continues to resonate in the entertainment industry. Looking back, the band was formed in 2010 and it thrives today, despite the strong competition. Under the Star Empire Entertainment, Sungah, Kyungri, Hyemi, Sojin, and Keumjo dominated the industry with their masterpieces such as "Prima Donna," "Lost" and a whole lot more.
However, it was undeniable that the band had to deal with the harsh times of being industry. Despite the hurdles, Nine Muses rebounded with a "quartet" number and released their new song title, "Remember," reports UPI. Given the original number of members, from nine to four, the group persisted and promoted their new projects and accepted the jinxed idea that bands usually break up after 7 years of being in the industry.
Nine Muses pictorial and images for "Gangee" is slated for release this coming July, 2017. One of the group's member, Kyung Li stated that "Nine Muses' team color is girl crush and they want to present a unique atmosphere to the younger generation."
© 2019 Korea Portal, All rights reserved. Do not reproduce without permission.