'Running Man' Star Lee Kwang Soo Difficult To Work With? Actor's Swearing Habit To Blame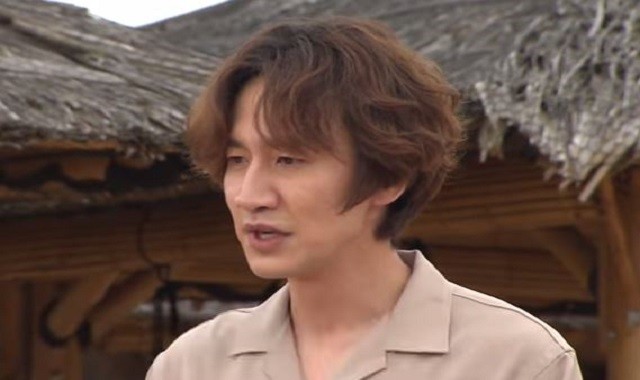 The recent episode of "Running Man" unveiled an interesting information about one the SBS variety show's stars. Lee Kwang Soo was singled out as the cast member who was difficult to work with given his propensity for swearing and yelling.
"Running Man" has been featuring episodes that would challenge its cast members namely Yoo Jae Suk, Kim Jong Kook, Ji Suk Jin, Song Ji Hyo, Haha, Lee Kwang Soo, Jeon So Min and Yang Se Chan. Aired on June 25, Sunday, the show's recent episode had its stars completing the mini-mission of finding staff members whose hometowns are located in different areas around South Korea.
When the SBS program's audio director was chosen by Ji Suk Jin, Yoo Jae Suk interviewed the said staff member and asked him to share some of the difficulties that he experienced while working on the show. The "Running Man" audio director confessed that he would it challenging when the cast members would start yelling and even named Lee Kwang Soo as the person whom he considers the most difficult person to work with given his shouting moments, Soompi reported.
The "Running Man" audio director also conveyed his wish for Lee Kwang Soo to stop swearing when the "Entourage" star would sometimes feel frustrated with the bad luck he encountered while completing missions. Surprised at the said staff member's admission, Song Ji Hyo's castmate jokingly responded by stating several swear words. Despite making everyone laugh with his sudden litany of curses, the actor conveyed his apologies to the audio director given his swearing habit on the show.
In other news, avid fans of the said "Running Man" cast member will soon see him in a new drama production. Lee Kwang Soo is set to play the lead role in the upcoming drama "Live," Korea Herald reported. Moreover, the actor will be reuniting with screenwriter No Hee Kyung who penned some of the said celebrity's earlier drama projects such as "It's Okay, It's Love" and "Dear My Friends."
The release date for Lee Kwang Soo's upcoming drama "Live" has yet to be revealed. Meanwhile, "Running Man" airs every Sunday on SBS.
© 2023 Korea Portal, All rights reserved. Do not reproduce without permission.