BLACKPINK Only Wants To Work With Teddy? Group Shares How Yang Hyun Suk Supports Them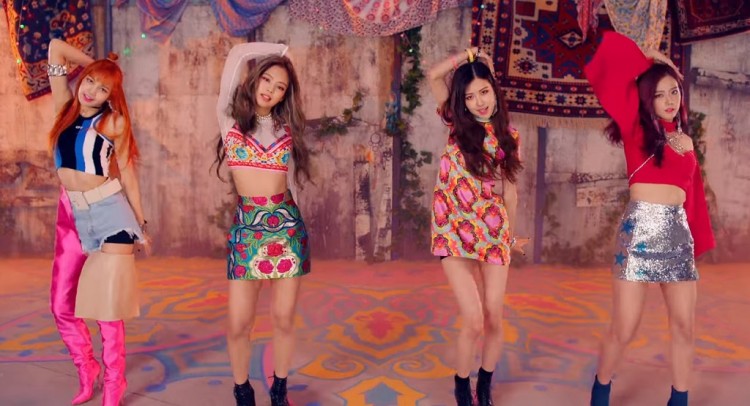 Black Pink recently kicked off their comeback promotions with the release of their latest single, "As If It's Your Last". YG Entertainment's youngest girl group is taking the world by storm as their new single dominates music charts all over the world.
In light of their recent comeback, Black Pink has been going on various interviews to promote their group and their new song. The girl group has been doing so well that even YG Entertainment's Yang Hyun Suk could not help but be proud and boast about them on social media. Black Pink revealed in an interview that their YG big boss has always been telling them to do well by themselves but secretly supports them. The girls admitted that they were touched when Yang Hyun Suk posted on his official social media account to brag about Black Pink's recent achievement on iTunes music world charts.
Black Pink added that Yang Hyun Suk has always reminded them to do their best in emphasizing the choreography and to always have fun on stage. Apparently, he pointed out to the girls that the fans and the audience will trust them more if they give a fun and perfect performance. Black Pink also revealed before that their recent comeback's cute concept is Yang Hyun Suk's idea. Jisoo explained that since Yang Hyun Suk wanted them to go all out being cute, they focused most of their time practicing on cute gestures.
Meanwhile, the girls have revealed that they intend to work with Teddy for a long time. Black Pink members admitted that they're scared of working with other producers since they've worked with Teddy since their debut. Teddy is well known for working with 2NE1 as well. Jisoo also explained that Black Pink has yet to reach their one year anniversary and for a rookie group, she thinks it's too early for them to be changing producers. The girls believe that Teddy is the best at producing songs since he did work on every Black Pink's hit songs, including the latest single, "As If It's Your Last".
© 2023 Korea Portal, All rights reserved. Do not reproduce without permission.