'Fight For My Way' Updates: Park Seo Joon's Drama Records Highest TV Rating Given Sweet Dong Man-Ae Ra Scene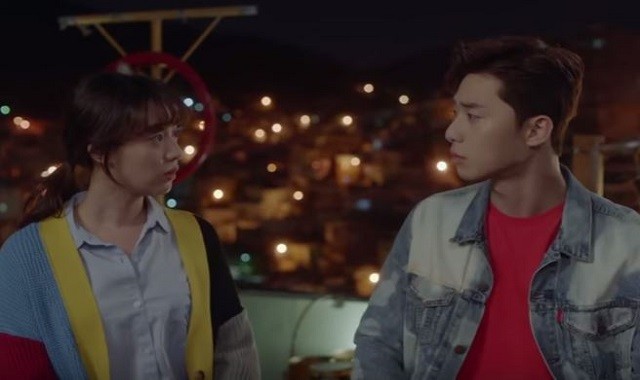 "Fight For My Way" continues to post impressive TV ratings given its interesting storyline. Recently, the Park Seo Joon and Kim Ji Won starrer registered its highest viewership share to-date.
Avid viewers witnessed Dong Man and Ae Ra's blooming romance in the recent episodes of "Fight For My Way." Portrayed by Park Seo Joon and Kim Ji Won, the two characters' 20-year friendship slowly developed into a romance given the two best friends' growing attraction to each other.
Following the sweet scene where Dong Man approached a tearful Ae Ra after winning his first mixed martial arts match, "Fight For My Way" episode 9 reached impressive TV ratings. Aired on June 19, Monday, the said episode posted TV ratings of 12.1 percent across the South Korean nation, according to Nielsen Korea. In the Seoul metropolitan area, the same episode reached viewership shares of 13.5 percent.
The said TV rating achievement marked the first time that "Fight For My Way" crossed the 13 percent mark in Seoul and the 12 percent level across the nation. Earlier episodes of Park Seo Joon's drama boasted of nationwide viewership shares that ranged from 9 percent to 11 percent.
"Fight For My Way" fans are also expected the drama to reach the 15 percent TV rating mark as the KBS series nears its final chapter. With only three broadcast weeks left, it is unclear if the Park Seo Joon and Kim Ji Woon starrer will achieve the said viewership shares.
Meanwhile, avid viewers will soon see the "Chicago Typewriter" actor Kwak Si Yang in an upcoming "Fight For My Way" episode. The said celebrity is set to make a cameo appearance in episode 11 that is scheduled for release on June 26, Monday. He will portray the mysterious character named Nam Il, according to Korean news outlet Sports Chosun.
"Fight For My Way" airs every Monday and Tuesday on KBS. Watch the sweet scene between Park Seo Joon and Kim Ji Won featured in episode 9 below:
© 2023 Korea Portal, All rights reserved. Do not reproduce without permission.