Girl's Day Member Yura's Secrets To Sexiness Revealed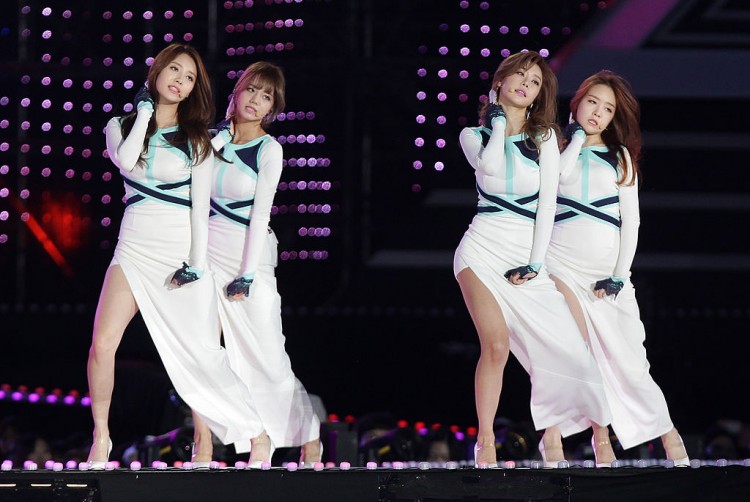 One of the sexiest female K-Pop stars of today is Kim Ah Young, who is professionally known as Yura and is one of the four members of Girl's Day. On the episode of "Radio Star" on June 21, she was asked about her legs.
One of the "Radio Star" hosts asked Yura about the rumors that she applied for $500 million in insurance to cover her legs. The host then showed a photo of the Girl's Day member showcasing her legs.
Instead of revealing weight loss strategies, Yura simply explained that she usually maintains a constant weight of approximately 52-53 kilograms. She revealed that she lost up to 49 kilograms when she and her fellow Girl's Day members were promoting their debut studio album titled "Expectation" in 2013.
However, Yura is the kind of K-Pop star who listens to her fans. Her male fans did not like how skinny she became so she decided to gain some weight again.
Currently, Yura is one of the two Girl's Day members attending Dongduk Women's University. The other one is Bang Min Ah, who is professionally known as Minah.
The other two Girl's Day members are Lee Hye Ri, who is professionally known as Hyeri, and Park So Jin, who is professionally known as Sojin. Recently, it was confirmed that the latter will play the lead character named Yeon Hee in "Humanitarian Supermarket," a web drama series about social and humanitarian issues, according to All Kpop.
The American fans of Yura, Minah, Hyeri and Sojin cannot wait for July and August. Along with K-Pop boy band SF9, the Girl's Day members are set to lead the lineup of the Los Angeles edition of KCON USA presented by Toyota, also known as KCON 2017 LA, Soompi reported.
The KCON 2017 LA music festival will take place at the Los Angeles Convention Center from Aug. 18-20. Tickets will go on sale on July 7.
© 2023 Korea Portal, All rights reserved. Do not reproduce without permission.