T-ARA Finally Takes Their First Win After Five Years With 'What's My Name'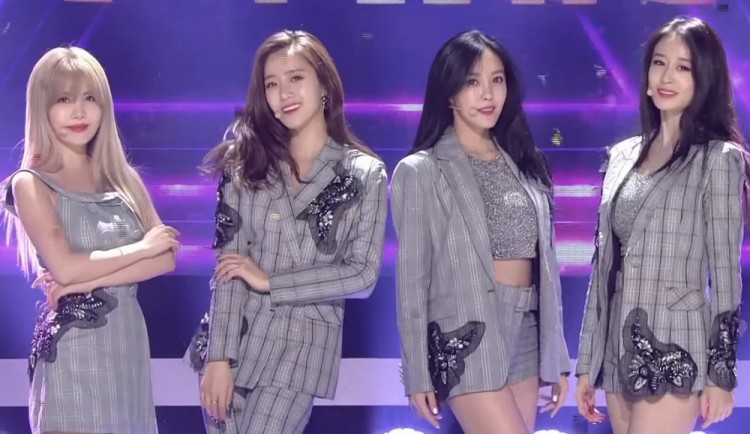 After five long years, T-ARA has finally taken the top stop once again on a music show. The girl group performed their latest song "What's My Name" and eventually won. Their unexpected win has got them to break down in tears.
This year marks a lot of things for T-ARA. To start off, the group has announced that they will be officially disbanding after promoting their comeback. Secondly, their last comeback turned out to be a bittersweet memory when members Soyeon and Boram suddenly left the group after their contracts expired and of an irreconcilable dispute with their agency. The latest milestone for the group is their recent win with their new song.
T-ARA performed and promoted their new title track, "What's My Name" on SBS MTV "The Show". The girls kicked off their comeback last week so they were finally able to compete with their new song starting this week. The said girl group eventually faced off with boy group Astro and band FTISLAND. T-ARA won with 7,368 points.
Their win at "The Show" became an emotional moment for the girls and their fans. T-ARA members Hyomin, Qri, and Jiyeon broke down in tears on stage as they received their award. The three was crying so hard that they were not able to answer any of the MC's questions nor was able to perform their encore stage for "What's My Name". Eunjung was not able to join them at the end of the show but she was aware of the momentous event as she even shared the video on social media.
It has been five years since T-ARA won at a music show. The last time they won was on February 24, 2012, at "Music Bank" on KBS. They were promoting "Lovey-Dovey" at that time and their group was its peak. However, the group got involved with a bullying scandal based on false rumors that hurt their image and made it hard for them promote. Despite the difficulties, T-ARA continued to release and promote songs.
© 2023 Korea Portal, All rights reserved. Do not reproduce without permission.