Robert Pattinson, FKA Twigs Wedding Cancelled Again? Kristen Stewart's Ex, 'Pendulum' Singer Fighting Over Possible 'Twilight' Reunion? [RUMORS]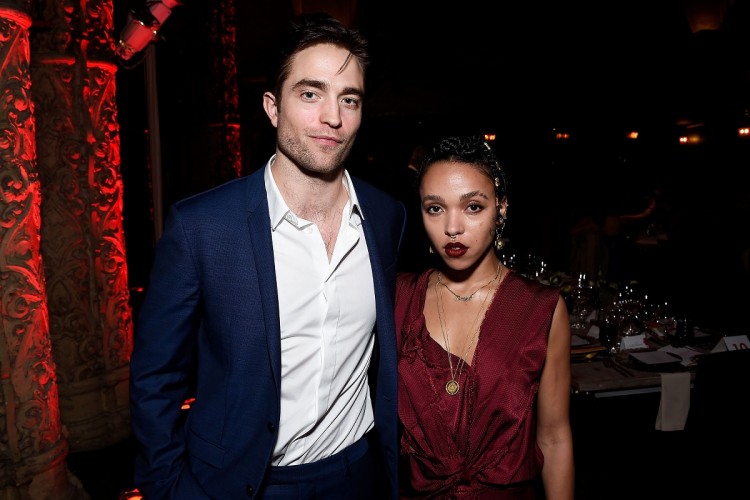 The upcoming wedding of Robert Pattinson and FKA Twigs has become on the most-talked about subjects in showbiz in the past few months since the couple has been keeping mum about it. However, recent reports are suggesting that the former lover of Kristen Stewart and the "Pendulum" singer has cancelled their wedding again.
Blasting News shared that Robert Pattinson and FKA Twigs could possibly be not in good terms after the "Twilight" actor was seen spending time on his own. According to the news outlet, the ex-beau of Kristen Stewart was seen buying something in the pharmacy.
Sporting a casual attire, Robert Pattinson was seen walking through the garage and went inside his car. The fiancé of FKA Twigs wore a gray-colored polo, which he paired with a dark-colored jeans, a cap and sunglasses.
Since the "Papi Pacify" singer was nowhere to be found at that time, fans cannot help but guess that Robert Pattinson and FKA Twigs could possibly be fighting at the moment. It can be recalled that the couple has been reportedly arguing over a lot of things.
There have been claims saying that FKA Twigs feels insecure with Robert Pattinson since the "Twilight" actor has been showing less interest in planning for their wedding. Reports are also rife that the "Video Girl" singer still feels threatened with Kristen Stewart, who is the former girlfriend of the "Cosmopolis" actor.
Meanwhile, Korea Portal has previously reported that Robert Pattinson and FKA Twigs have decided to cancel their wedding after having a misunderstanding with their friends and family members. According to reports, the loved ones of the couple were upset since they have been keeping the details of their up and coming wedding.
Aside from that, FKA Twigs reportedly got infuriated after learning that there is a huge chance for Robert Pattinson and Kristen Stewart to reunite in another "Twilight" movie. Speculations have it that Stephenie Meyer is currently making a new sequel to the "Breaking Dawn" novel, which is also expected to be adapted into motion picture.
Both Robert Pattinson and FKA Twigs have yet to comment on these wedding cancellation rumors. Hence, fans should take things with a grain of salt until everything is proven true and correct. Stay tuned to Korea Portal for the latest news and updates about Robert Pattinson and FKA Twigs!
© 2019 Korea Portal, All rights reserved. Do not reproduce without permission.