Park Hae Jin Enjoys 'Man To Man' Bromance?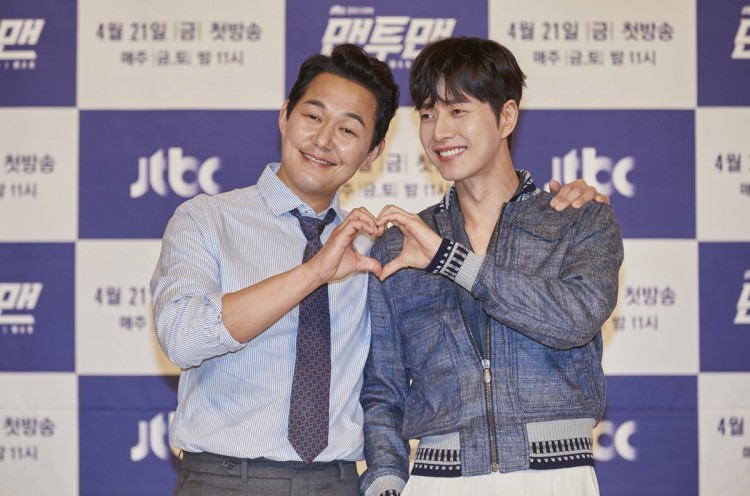 After "Cheese in the Trap," Park Hae Jin is back on the small screen as an elite black ops agent named Kim Seol Woo in "Man to Man." The actor recently talked about the bromance in the story between his character and Park Sung Woong's character, a stuntman turned action star named Yeo Woon Gwang.
"I'm still more comfortable acting with men," Soompi quoted Hae Jin as saying. "I'm really weak with romance."
Hae Jin was thankful that the romance in "Man to Man" was a part of the undercover plan of his character. The actor went on to explain why filming romantic scenes is something he struggles with.
In real life, it has been a long time since Hae Jin dated. It makes it difficult for him to express the tingly feelings that new lovers feel, he admitted.
On the other hand, Hae Jin clarified that he was not intentionally staying single. If he liked someone, he would definitely date, he said.
While Hae Jin is not very comfortable with romantic scenes, he has enough confidence to do action scenes, such as car flip stunts. As much as possible, he does not to use a body double if the scene only requires him to run or roll around.
Still, Hae Jin does not consider himself a fearless man. In fact, he is very scared of ghosts, he confessed.
The last episode of "Man to Man" aired on June 10 and enjoyed high rating. Hae Jin, Sung Woong and their co-stars celebrated the success of the show along with the crew through a special finale dinner at a BBQ restaurant in Yeoido Province, All Kpop reported.
During the event, Hae Jin expressed how sad he was every time a project like "Man to Man" ended. He told cast and crew of the show that he was glad that they were able to complete the show without any injuries.
© 2023 Korea Portal, All rights reserved. Do not reproduce without permission.