'Suspicious Partner' Episode 25-26 Spoilers, Watch Online: Ji Wook Confronts Hyun Soo, Chief Bang To Die?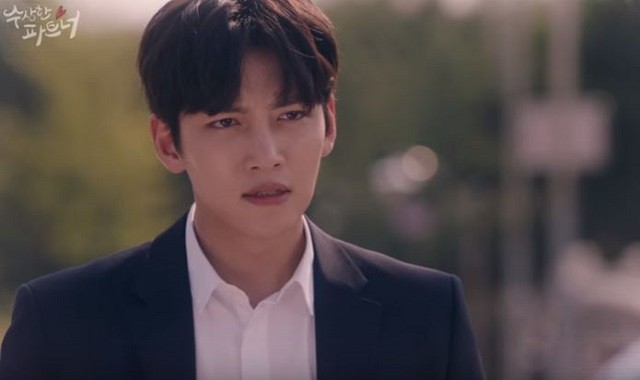 An incident that might claim the life of friend will push beloved characters to take drastic measures in the upcoming "Suspicious Partner" episodes 25 and 26. With Chief Bang (Jang Hyuk Jin) badly injured, Ji Wook (Ji Chang Wook) will become distraught over the incident that will lead him to confront the villainous Hyun Soo (Dong Ha).
"Suspicious Partner" episodes 25 and 26 promises to feature several emotional and tense scenes with Ji Wook nearly inconsolable after discovering his friend and colleague Chief Bang unconscious and bleeding from a stab wound. Given that the latter was investigating a lead connected to Hyun Soo's past, it appears that Ji Wook will feel guilty at having put his friend at harm's way.
The incident will also raise the said lawyer's apprehension that the prophesied death that a clairvoyant client previously foresaw would mean Chief Bang's demise. Bong Hee (Nam Ji Hyun) will also try her best to console Ji Wook in the upcoming "Suspicious Partner" episodes 25 and 26. The teaser clip for the said episodes, as released by SBS, showed the young lawyer embracing her beau who looked lost as he sat alone with his hand still bloody after finding Chief Bang injured and unconscious inside an apartment.
Avid viewers can also look forward to Ji Wook confronting Hyun Soo about the incident. Despite Eun Hyuk's (Choi Tae Joon) attempts to stop his childhood friend from going after the said murderer, Ji Wook's frustration and anger will push him to fight the said villain. Watch "Suspicious Partner" episodes 25 and 26 online on Viki, here.
Meanwhile, a source from the SBS drama's production team told local reporters that Chief Bang's attack will pave the way for Ji Wook to aggressively go after Hyun Soo in "Suspicious Partner" episodes 25 and 26, Korean news outlet MBN quoted the source as saying. Knowing that his suspicions about the said character's villainous ways were correct and with Chief Bang's life on the line, the former prosecutor will behave differently in upcoming episodes.
"Suspicious Partner" episodes 25 and 26 will be aired on June 21, Wednesday. Two 30-minute episodes are released every Wednesday and Thursday. Watch the teaser clip below:
© 2018 Korea Portal, All rights reserved. Do not reproduce without permission.