'The Winds of Winter' Release Date, News & Update: George RR Martin Tired Of Demanding Fans, Promised Finishing Novel Before 'Wild Cards'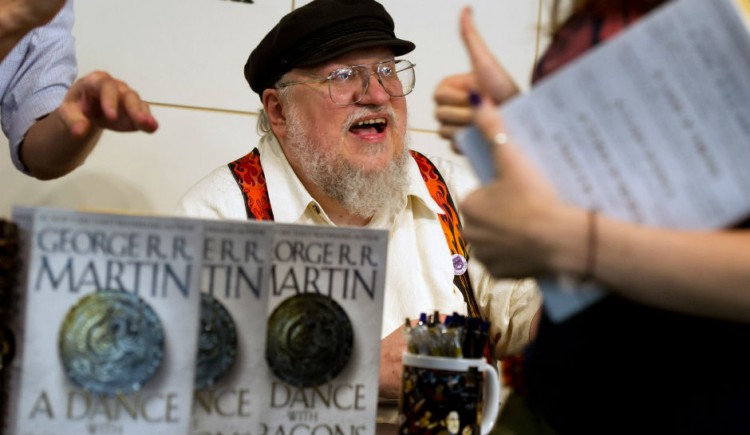 Millions of followers of the "A Song of Ice and Fire" book series are now excited for the imminent release of its sixth installment, which is titled as "The Winds of Winter." Now, new reports are claiming that George RR Martin is blaming the fans for the novel's countless delays.
Blasting News shared that George RR Martin is citing the unending questions of fans as the main reason behind the postponement of "The Winds of Winter" release. According to the news outlet, the 68-year-old writer had already gotten exhausted of fans asking the same queries and demanding him to finish the book.
Reports have it that George RR Martin is infuriated by the demands of the fans who are now very desperate to get the highly-anticipated "The Winds of Winter" book. The New Mexican author stated that he does not want to just give fans petty updates about the novel as his avid followers deserve better than that.
"Do you really want or need weekly WoW posts all saying, 'Still working on it, not done yet?'" George RR Martin wrote on his blog post. The veteran author added that fans make him feel inadequate even after he shared some of the chapters of the up and coming "The Winds of Winter" novel.
Despite this, George RR Martin had made it clear that he would not be writing for other book series since he is not done with "The Winds of Winter" book yet. The "A Dance Woth Dragons" author even acknowledged that "Wild Cards" is also popular like the "A Song of Ice and Fire" series.
Meanwhile, Korea Portal has previously shared that fans are afraid that George RR Martin could not finish "The Winds of Winter" if he would have an untimely death. However, the "Wild Card" series author clarified that his followers need not worry as he even plans to write more books in the next thirty years.
"The Winds of Winter" is expected to be released in 2018. Stay tuned to Korea Portal for more "The Winds of Winter" news and updates!
© 2020 Korea Portal, All rights reserved. Do not reproduce without permission.