'Suspicious Partner' Duo Ji Chang Wook, Nam Ji Hyun Among Popular Drama Stars In South Korea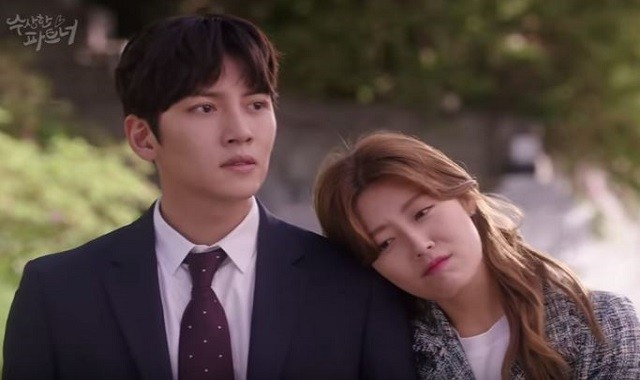 Ji Chang and Nam Ji Hyun's popularity continue to rise given their ongoing romantic comedy suspense series "Suspicious Partner." The two castmates even occupied the top spots on the recent brand reputation list among drama stars in South Korea.
"Suspicious Partner" captured the interest of avid viewers given its intriguing plot and sweet interactions between its two lead characters Ji Wook and Bong Hee. Portrayed by Ji Chang Wook and Nam Ji Hyun, respectively, the two co-stars recently made it to the top three of a brand reputation ranking for drama actors. For the month of June, the "Healer" actor landed at first place, while the "Shopaholic Louis" actress came in at number three, according to data from the Korean Business Research Institute, as cited by SE Daily.
Ji Chang Wook was identified as one of the popular stars among drama actors as evidenced by the said celebrity's high brand reputation score of 11,243,884 points. Nam Ji Hyun also set an impressive score with the "Suspicious Partner" actress' brand reputation index at 7,829,923 points.
Similar to the "Suspicious Partner" castmates Ji Chang Wook and Nam Ji Hyun, the two lead stars from "Fight For My Way" also made it to the said list with Kim Ji Won and Park Seo Joon at second and fifth place, respectively. Coming in at number four is Oh Yeon Seo with "Circle" actor Yeo Jin Goo occupying the sixth spot. Following the former child star is "Ruler: Master of the Mask" star Yoo Seung Ho, INFINITE's L, Kim So Hyun and "Faith" actress Kim Hee Sun.
Meanwhile, Ji Chang Wook and Nam Ji Hyun's drama continue to post steady TV ratings with nationwide viewership shares inching closer to the 10 percent mark. "Suspicious Partner" episode 23 reached ratings of 7.8 percent, while episode 24 attained a 9.4 percent rating, according to Nielsen Korea. Across the Seoul metropolitan area, the two episodes posted viewership shares of 8.2 percent and 9.8 percent, respectively.
"Suspicious Partner" airs every Wednesday and Thursday on SBS. Watch a clip from Episode 21 below:
© 2018 Korea Portal, All rights reserved. Do not reproduce without permission.