5 Popular K-Pop Idols That Were Born into Rich Families
by
Mudit
/ Jun 19, 2017 11:21 AM EDT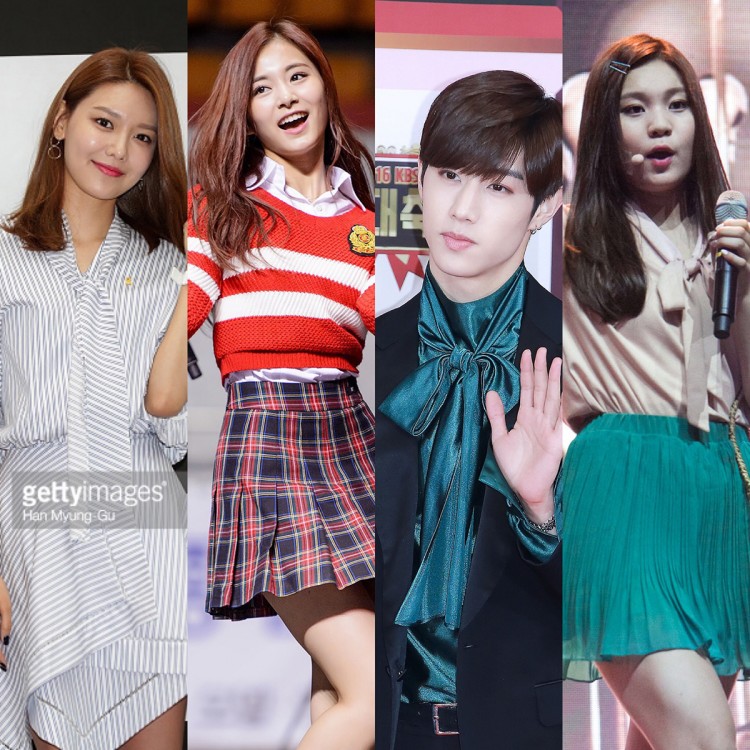 Here is a comprehensive list of popular k-pop idols that were born with a silver spoon in their mouth. These stars have lived an affluent life and it is no surprise that they are where they are today.
Tzuyu from Twice - Tzuyu comes from a very well to do family and it's no wonder that she is one of Korea's hottest k-pop idols at the moment. Her mother is a major shareholder of a hospital in Taiwan and has invested a lot of money into medical fields such as plastic surgery.
Sooyoung from SNSD - Sooyoung is a very popular and influential idol among her fans. She is the granddaughter of a famous builder who owns the architectural company that was tasked to build the famous Seoul Arts Center in Seoul. Her father is currently the president of a trading company.
Umji from GFRIEND - Umji is the daughter of the CEO of Moa Dentist Group, which is a very famous dentist group that has multiple offices all over Korea. The group has 9 offices in Seoul, 12 offices in Gyeonggi, 9 in Incheon, 1 in Chungcheong, 7 in Jeolla and 5 offices in Kyungsan.
Kyuhyun from Super Junior - Kyuhyun is the son of the director of the famous Hakwon private school. The school is for students that go there in order to learn something extra like foreign languages, in 2012, his father even opened a Korean Language Institution in Taiwan.
Mark Tuan from GOT7 - Mark's father is a very wealthy businessman who managed to accumulate a lot of wealth during his working days. Mark once flew from Thailand to Switzerland just so that he could snowboard on real snow.
It is no wonder that these idols are where they are today, considering the rich and affluent backgrounds that they all come from.
© 2018 Korea Portal, All rights reserved. Do not reproduce without permission.