G-Dragon's 'Untitled 2014' Dominates Music Core, Inkigayo Despite Gaon Chart Decision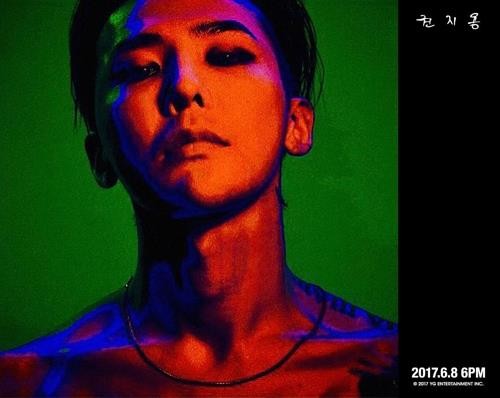 Despite the controversial decision of Gaon Chart to exclude G-Dragon's solo comeback album "Kwon Ji Yong" from its tally of album sales, the BIG BANG leader is faring pretty well in music shows. G-Dragon's "Untitled 2014" recently took the win for both Inkigayo and Music Core.
According to a report by Hello Kpop, G-Dragon's "Untitled 2014" ruled over SISTAR's "Lonely," and TWICE's "Signal" to take the top spot in the Honor Trophy. G-Dragon charted a total of 7,854 votes on the show to take the win.
"Untitled 2014" also charted its second win in SBS' Inkigayo and edged out fellow YG artist PSY who took the second and third spots. For his second win in the show, G-Dragon performed better than PSY's "New Face" and "I Luv It." Incidentally, G-Dragon was also one of the featured artists for PSY's latest album "4 x 2 = 8" for the track "Fact Assault," Soompi reported.
It can be recalled last week that G-Dragon's comeback album ran into some problems with Gaon Chart because it was released in USB form instead of a CD format. Gaon Chart ruled that they will not include "Kwon Ji Yong" in their sales tally since G-Dragon's comeback could not be considered an album. The company cited that aside from its format, the songs were technically not contained in the USB itself but rather, it houses links where the songs could be downloaded using a special key, Kpopstarz reported.
It was earlier expected that Gaon Chart's decision will affect "Kwon Ji Yong's" standing in music shows, especially for Inkigayo and Music Core, which uses stats from Gaon Chart. However, with recent developments, it seems that the song's strong performance is enough to overcome the drawback presented by the company's decision.
© 2018 Korea Portal, All rights reserved. Do not reproduce without permission.
Tags:
G-dragon news
,
G-Dragon updates
,
G-Dragon solo concert
,
G-Dragon Act III:MOTTE
,
G-Dragon sold out Seoul World Cup Stadium
,
G-Dragon sold out solo concert
,
Big Bang news
,
BIG BANG updates
,
Kpop
,
K-pop
,
kpop news
,
k-pop news
,
BIG BANG Leader
,
BIGBANG
,
Kwon Ji Yong
,
Kwon Ji Yong USB
,
Gaon Chart
,
Music Core
,
Inkigayo