Suzy Bae Wins 5urprise Member Lee Tae Hwan's Heart?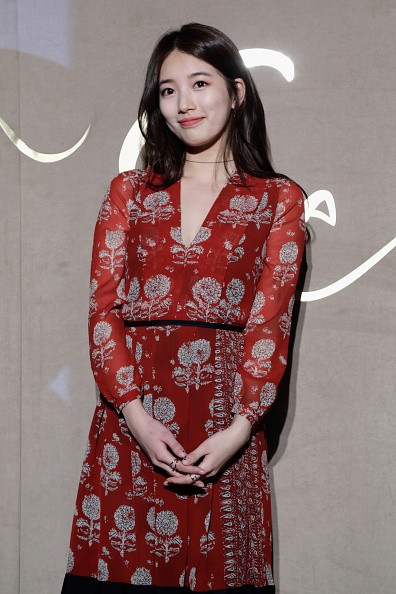 It is not easy to choose between miss A member Bae Su Ji, who is professionally known as Suzy, and Lee Ji Eun, who is professionally known as IU. A male K-pop star was recently put in a difficult situation wherein he had to make this decision.
Lee Tae Hwan of 5urprise had to choose between Suzy and IU on the episode of "Insolent Housemates" that aired on MBC on June 16, Friday. He was one of the three new housemates along with Block B of P.O and Han Eun Jung.
On the episode, the Tae Hwan, Block B and Han went shopping for ingredients for dinner. Female cast members who were watching praised Tae Hwan when he made sure the clams would not melt and get other products wet by putting them in a bag.
Later, P.O asked Tae Hwan to choose between two soju brands, one endorsed by Suzy and the other endorsed by IU. It was a daunting task for Tae Hwan but after much hesitation, he chose the one endorsed by Lee Min Ho's girlfriend.
Suzy and IU have yet to react to Tae Hwan's choice of soju on "Insolent Housemates."
Weeks before this, rumors claimed that Suzy broke up with Min Ho before he went to the military service but none of the rumors were confirmed.
Meanwhile, Suzy was recently featured in High Cut. She said it was very weird meeting writer Park Hye Run again through the upcoming drama series "While You Were Sleeping," which will premiere on SBS on Sept. 27, in an interview with the fashion magazine.
While Suzy is busy in her acting career, IU is still focusing on her career as a singer. In April, she released her fourth Korean-language studio album titled "Palette," which became the best-selling K-pop album in the States in that period, according to Billboard.
IU released her first Korean-language studio album titled "Growing Up" in 2009. It was flowed by "Last Fantasy" in 2011 and "Modern Times" in 2013.
© 2023 Korea Portal, All rights reserved. Do not reproduce without permission.