'Produce 101' Season 2 To Come To An End; Here's What Kahi Feels About It
by
Kriti
/ Jun 18, 2017 09:31 PM EDT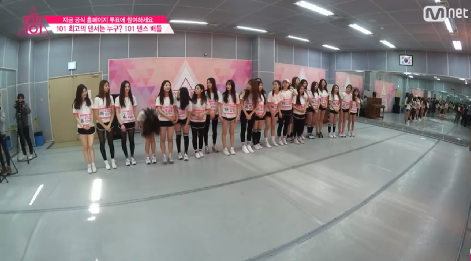 The second season of "Produce 101" is about to come to an end. With the arrival of the show's conclusion, Kahi apparently took to her Instagram account to express her feelings regarding the same.
According to a report published by Allkpop, Kahi on June 16 posted an image on Instagram with a caption that congratulated the team members for all the hard work that they've put into it. Kahi also further went on to add that she is anxious about the final performances. She also went ahead and gave a warm shout-out to Wanna One stating that they have worked really hard and that she prays for them to get an unforgettable experience.
Kahi also made quite a few headlines in the recent past when she shared her thoughts about the "embarrassing" proposal that she received from her husband. According to a report published by Allkpop, Kahi began to state that her husband is a true romanticist and she said that he proposed to her three times before finally getting married. She further added by calling her husband very impatient and when he has to say something, he will say it right away. She also emphasized his inability to hide something. Therefore, when he bought the ring, he couldn't wait to give it to her.
The future results of "Produce 101" season 2 still remains uncertain. There are multiple contestants who are worth the win, but only one will be selected by the end of it. Performing on stage is something spectacular, according to Kahi. She has on several occasions even said that her heart aches for those who don't make it to the top as she herself remembers performing on the stage. The finale episode of "Produce 101" Season 2 will be taking place by the end of this month.
© 2023 Korea Portal, All rights reserved. Do not reproduce without permission.