Bethesda's 'Fallout 4 VR' And 'Skyrim VR' Needs A Little More Polishing; 'Doom VFR' Could Be One Of The Best VR Titles For 2017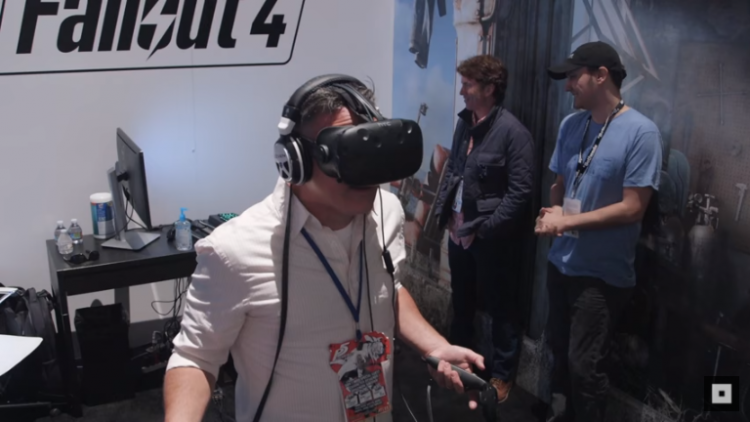 Bethesda was one of the frontliners at this year's Electronic Entertainment Expo (E3) as the game publisher announced a barrage of upcoming titles for both standard and VR platforms. Now that it has been made known that "Skyrim," "Fallout 4," and "Doom" will be having VR versions, such has raised concerns and questions among game buffs on how these games would look like once it hit the shelves.
Fans can still recall that "Fallout 4 VR" has been introduced at E3 2016, though they still need to put on some finishing touches on it during that time. Now that it's slated to be released this 2017, there are still some who are musing about the game's gameplay on VR.
As per The Verge's experience, it claimed that "Fallout 4 VR" does not feel like it is finished. The publication also pointed out its "dusty brown and green environments" that made it quite difficult to sort out enemies.
"Skyrim VR," on the other hand, is still in its early stages of development. It is said that its gameplay is far better when played on a regular home console than in VR as it is said that the environments are quite sparse if played on the latter. Reports also suggest that the game will still be using the teleportation system to move around within the game. However, this does not allow players to move in great distances.
"Doom VFR" is a different story. The game has this so-called quick dash where players can literally dash towards a desired direction. Additionally, holding the left wand's button down will pull up a directional arrow and at the same time does a bullet time move just like in "Max Payne."
The teleportation system is also handy in "Doom VFR's" glory kill. Players will just have to teleport towards a heavily hit enemy that can be distinguished by its white coloration and the protagonist will shred the demonic anomaly into slabs of meat, Ars Technica noted. Watch a video about Bethesda's upcoming VR games here:
© 2018 Korea Portal, All rights reserved. Do not reproduce without permission.