Eating Processed Meat And Red Meat Is Much Less Of A Threat Than Smoking And Drinking, According To Major Cancer Centers In Korea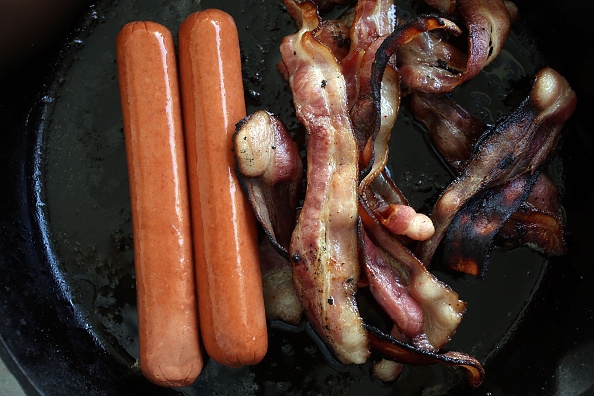 World Health Organization (WHO) recently announced that eating processed meats may cause cancer. It also said that red meats are "probably carcinogenic," yet there is still inadequate evidence to support the claim.
The International Agency for Research on Cancer (IARC) of WHO revealed that eating red meat could somehow be linked to pancreatic cancer and prostate cancer, as noted by Reuters Oct. 27.
IARC listed processed meats on its group one list of things that are "carcinogenic to humans." The list includes tobacco and asbestos which show "sufficient evidence" that can be linked to cancer.
The agency said that consumption of at least 50 grams of processed meats daily raises the threat of having colorectal cancer by 18 percent.
"For an individual, the risk of developing colorectal (bowel) cancer because of their consumption of processed meat remains small, but this risk increases with the amount of meat consumed," IARC Dr. Kurt Straif said in a dispatch.
On the other hand, six major cancer centers in Korea somehow agree to IARC that too much intake of processed meats could be a reason that can cause colorectal cancer, however, they underscore that meat is much less of a danger to human health as compared to smoking and drinking.
Seoul Asan Medical Center, Samsung Medical Center, Seoul National University Hospital, Severance Hospital, Seoul St. Mary's Hospital and National Cancer Center (NCC) firmly believe that it is more vital to lessen alcohol consumption and smoking to avoid colorectal cancer, as noted by Korea Joongang Daily Nov. 4.
"Korea is in the top group for numbers of colorectal cancer patients along with Slovakia, the Czech Republic and Slovenia, and a common factor is that they drink a lot of alcohol," Jeong Seung Yong said, Seoul National University Hospital's director of the colorectal cancer center.
"Britain and the United States, where people eat the most meat in the world, are not in the top 10. It's more urgent to reduce alcohol consumption first given the eating habits of Koreans."
"Patients often ask why they caught colorectal cancer when they don't eat that much meat," NCC's colorectal cancer center director Sohn Dae Kyung. "But many of them ignore the fact that smoking and drinking are much more dangerous."
Meanwhile, WHO clarified that they have classified processed meats on its group one list after they have discovered evidence that it causes cancer, nevertheless, it does not signify that consumption of processed meats is as dangerous as smoking and consumption of alcohol.
© 2023 Korea Portal, All rights reserved. Do not reproduce without permission.