'One Piece' Chapter 869 Spoilers: Germa 66 Appears; Big Mom Finally Comes To Her Senses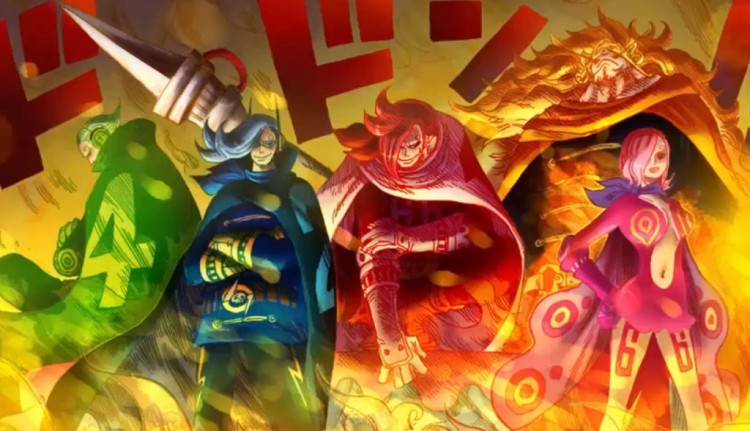 The latest chapter of "One Piece" manga has just been released and it reveals new and exciting development. The ongoing Whole Cake Island Arc continues to surprise readers with the series of unexpected twists.
"One Piece" Chapter 869 reveals the aftermath of Big Father's appearance. Big Father is presumably the name of Capone Bege's awakening, which enables him to transform into a huge castle that is four times bigger than Big Mom herself. Capone Bege unleashed this unexpected form when the alliance's plan to assassinate Big Mom failed and they were surrounded by the enemies. In the previous chapter, Big Mom, who displayed a short time of weakness, was still able to destroy the grenade launcher that Capone Bege aimed at her.
The current situation in "One Piece" has gotten fans excited and this arc has been the liveliest arc in a long time. With no way out and trapped within the temporary refuge of Capone Bege's castle, the Vinsmokes have joined Luffy and their alliance. The highly sought and infamous Germa 66 has finally made their appearance, transforming into their legendary armors, and fighting off Big Mom's henchmen outside the castle. However, the people inside the castle are trying to figure out a way to escape and time is of the essence since Capone Bege's life is connected to the castle. So, every time the castle is attacked, he will be affected and once the castle is completely destroyed, he will be dead.
To make matters worse, the feared Big Mom has finally woken up and come to her senses. In the previous chapters of "One Piece", Big Mom succumbed to a state of weakness when Luffy and company were able to destroy Mother Caramel's photo in front of her. This got Big Mom upset and went into five seconds of crying, bringing readers to the truth behind Big Mom and Mother Caramel's connection and the past. Big Mom has started to climb on the huge castle and it is taking a toll on Capone Bege's body. The yonko is enraged and furious at Capone Bege for his betrayal.
© 2018 Korea Portal, All rights reserved. Do not reproduce without permission.