Hidden Signs In 'Fight My Way' Revealed, What Could It Actually Mean?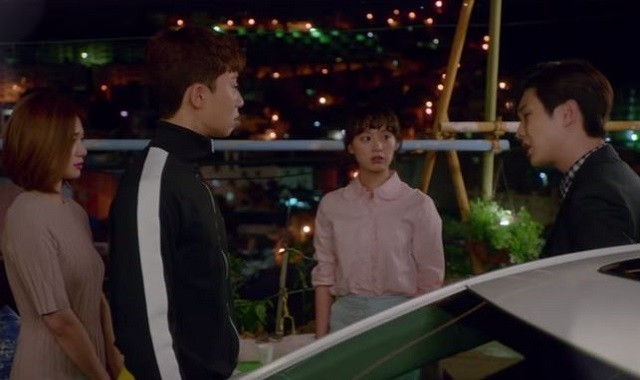 Just recently, a theory with regards to the storyline of romantic comedy drama "Fight My Way" easily spread online. This speculation led to different hints with regards to the progress of the character's romantic relationship. What could that be?
According to Soompi, last June 14, an online user posted a speculation with regards to the pink and blue stars appearing every episode of "Fight My Way". It was told that those stars greatly signify the feelings of Choi Ae Ra and Go Dong Man with each other. The user admitted that the creators of the show were very keen into details, which is why the stars would play a huge part in the series.
As he stated, "You can see the stars on each side of the screen. It shows the production team's attention to detail. The pink star symbolizes Choi Ae Ra's feelings for Go Dong Man, while the blue star symbolizes Go Dong Man's feelings for Choi Ae Ra."
However, nothing has ever been confirmed or denied yet by the production team of "Fight My Way". It was told that all episodes of the show include some stars in every ending. Moreover, fans noticed that stars drastically increase in every episode of the series. With that, fans are still curious whether the relationship of Go Dong Man and Choi Ae Ra would retain as best friends or will they take the risk and start to love each other.
Meanwhile, in an interview made with Seo Joon, he revealed that he sees his past from Dong Man. The actor remembered the time when he was just starting out in the industry and he had to live in a small apartment, which is why he always feels nostalgic whenever they film on Dong Man's tiny flat. The actor also revealed that he shared the same values as that of the character. As he said, "Even if I don't succeed, I'm going to just go for it!"
© 2020 Korea Portal, All rights reserved. Do not reproduce without permission.