Big Bang's G-Dragon Responds To Controversy Over USB Format For Latest Album
by
Ella
/ Jun 16, 2017 04:50 AM EDT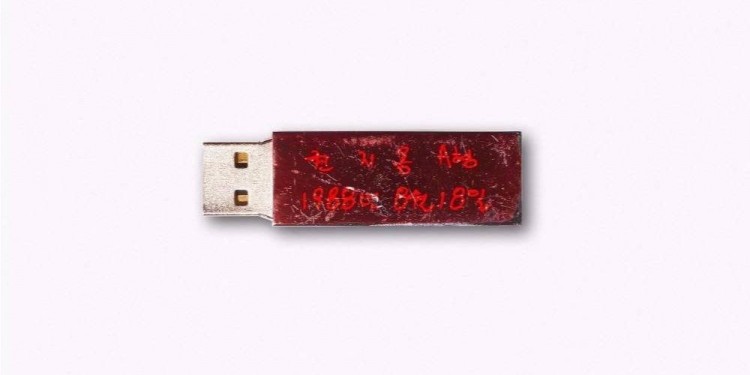 G-Dragon is facing another controversy over his new album. After networks banned his songs from TV broadcast, Korea Music Content Association, the operator of Gaon Chart, stated that the Big Bang member's new album 'Kwon Ji Yong' cannot be considered a 'physical album'. The USB does not contain songs but rather a link that redirects the user to a website where G-Dragon's songs, photos, and videos are located and can be downloaded. According to copyright law, an album should be a physical object that should contain music.
If the argument is considered, G-Dragon's album sales for 'Kwon Ji Yong' will not be included in the Gaon Chart. This will impact the Big Bang leader's positioning in several charts that reflect Gaon's rankings. Others have weighed in on the USB controversy and argued that a physical album is subjective and difficult to determine as times have changed and the public is more inclined to buy music digitally nowadays.
G-Dragon rebuked the controversy and posted on his Instagram. The Big Bang member wrote, "What's the problem? Is it that simple that an artist's work is determined 'an album' or not by someone whom you don't even know? I can unveil only a few songs after long thoughts and deliberation. It feels like a dream whenever I grab a new album wrapped in a plastic package. Whether it is an LP, tape, CD or USB file is not the point," he continued, "The most important thing is not the external packaging, but the fact that my music and songs containing my voice can be played by anyone, anywhere."
Adding to the controversy are fans who purchased G-Dragon's USB album, who aired complaints about the 'Kwon Ji Yong' flash drive. Apparently, the red paint on the flash drive wears off easily and soils their hands. When rubbed off, the USB leaves red stains, as evidenced by photos posted by fans on social media. However, YG Entertainment revealed that the red ink was intentional, saying, "It was intentional for the red ink to stain on the USB, in order to portray the concepts of G-Dragon's DNA and being inside a mother's womb."
© 2018 Korea Portal, All rights reserved. Do not reproduce without permission.