Song Seung Heon, Go Ara Offered Lead Roles In OCN Thriller 'Black'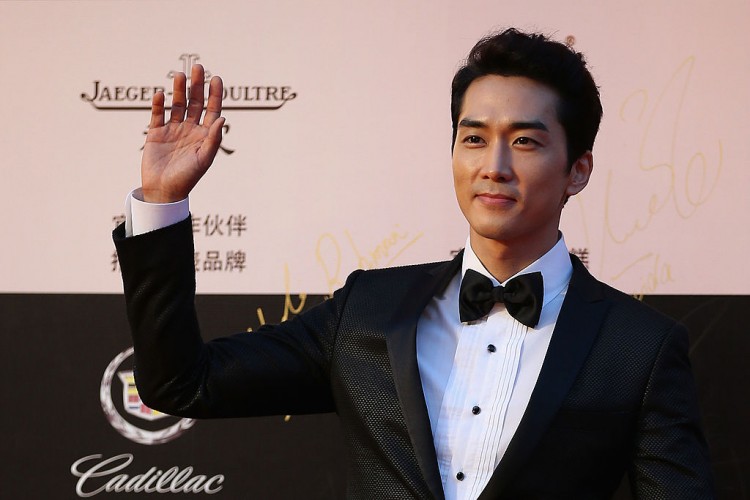 Song Seung Heon may be the next grim reaper who steals the hearts of Kdrama fans after Lee Dong Wook's strong performance as a supernatural character in tvN's "Goblin." Seong Seung Hoon has been offered the role of a grim reaper who falls in love with a human in OCN's upcoming drama "Black."
According to a report DongA Sports, Song Seung Heon's management, Better ENT has announced that he is currently reviewing the offer for the lead role in "Black." Go Ara, who recently starred in the historical drama "Hwarang" has also been offered the lead female role in the project.
A Drama Beans report indicated that the role being offered by Song Seung Heon is for a character named Han Moo-kang, a grim reaper who borrows the body of a man, but in the process finds himself falling in love with a human, which may be the character of Go Ara if she accepts. Song Seung Heon's character is expected to suffer from severe punishment for breaking the rules.
"Saimdang, Light's Diary" star Song Seung Heon is expected to portray the character of a man whose life is turned upside down when a secret comes out. As a result, he becomes known as the "Grim Reaper of Criminals" or "Man in Black." He gets his nicknames from his gloomy demeanor and his penchant for wearing black. The character may be part of law enforcement as he would often find himself in the vicinity of gory crime scenes.
The OCN drama is a collaboration of "God's Gift - 14 Days" writer Choi Ran and "Voice" director Kim Hong Sun which is a positive development for fans of supernatural dramas. "Black" is expected to premiere this October and begin filming soon should Song Seung Heon and Go Ara accept the lead roles in the drama.
© 2020 Korea Portal, All rights reserved. Do not reproduce without permission.