'Wonder Woman' Star Gal Gadot Rocked Diana Role; Former 'Fast & Furious' Girl Charmed by Chris Pine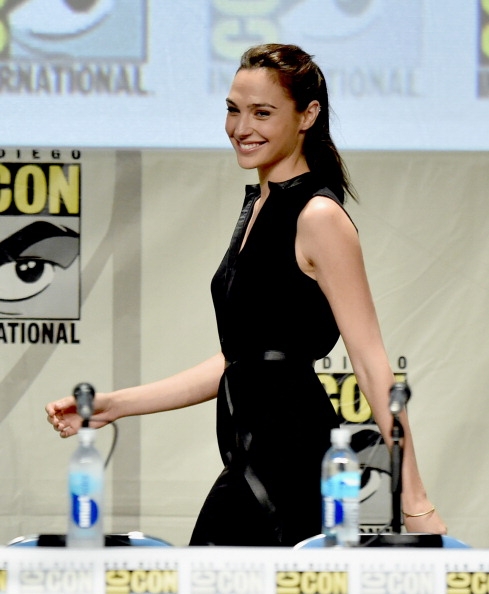 The success of "Wonder Woman" was made evident with the movie rocking the box office. It appears that Gal Gadot made the character "Diana" alive. Moreover, rumors have surfaced that the former "Fast and the Furious" girl is charmed by his leading man, Chris Pine.
"Wonder Woman" captured the hearts of the viewers when the movie outpaced "The Mummy" in the box office. As for the storyline, it was based in DC Comics plot. Before Diana (Gal Gadot) became known as one of the heroes, she was first a princess. Sheltered from the world and the war. However, the arrival of Chris Pine's character in the movie moved her to leave the safety of her home and see the world for herself.
Sending lots of #GirlLove to #WonderWoman aka @GalGadot! pic.twitter.com/NV4IM5PiSh

— GirlLove (@SpreadGirlLove) June 13, 2017
In a different note, Gal Gadot's character in "Wonder Woman" was likened to the princesses of Disney. Slashfilm reported that Diana has the inquisitiveness of Ariel, the fierceness of Mulan and Moana, and has the same wisdom of Pocahontas whose knowledge and principles captivated the world. Also, her magical hair was compared to Tangled.
Setting the fantasy element aside, Digitalspy commented that it is "less hero tale and more fish-out-water love story with action bookends. Also, "Wonder Woman" is a good-hearted complement to a masculine figure of Batman and Superman. She delivers a different flair for the viewers to enjoy. The timeline of "Wonder Woman" and her story began during WW1. When Steve Trevor played by Chris Pine was accidentally infiltrated their hidden island, the princess of the Amazon faced the reality of the pain and despair in the world.
As of presstime, "Wonder Woman" continues to rake profits in the box office. As for the rumors linking Gal Gadot to Chris Pine, it should be taken with a grain of salt in mind.
© 2019 Korea Portal, All rights reserved. Do not reproduce without permission.