Former f(x) Member Sulli Says Kiss With Kim Soo Hyun In 'Real' Was Perfect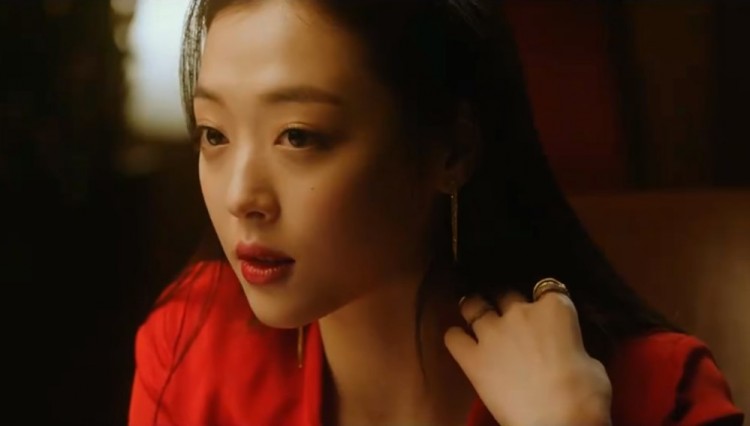 Kim Soo Hyun is currently promoting his new film, "Real" with his co-stars. Starring alongside him is veteran actor Sung Dong Il and former f(x) member, Choi Sulli. While doing interviews to promote the said film, Kim Soo Hyun's co-actors had nothing but praise for him.
Just recently, the cast of the upcoming South Korean film, "Real" sat down for an interview with KBS2 program, "Good Movies: Intriguing Interview". Though Kim Soo Hyun plays one of the lead roles, many were curious about Sulli's character. The former Idol showed a new side to her in the movie, taking on a mature role where she had to strip off at a certain level and have kissing scenes.
Sulli was asked about her kiss scene with Kim Soo Hyun and they wanted her to rate it. The actress gave it a perfect score of 100 points. Her reply had Kim Soo Hyun rejoicing, which brought the rest of the cast to laughter. However, when it came to kissing scenes with Kim Soo Hyun, the iconic one would be with veteran actor Cha Tae Hyun, who he starred with in the television drama series, "The Producer". Kim Soo Hyun, being the sport he is, jokingly said that he enjoyed the kiss with the "My Sassy Girl" actor.
However,co-actor Sung Dong Il expressed disappointment at Kim Soo Hyun and candidly said that he never had a chance to get a kissing scene with him. Sung Dong Il is a great fan of Kim Soo Hyun and has expressed how much he wanted to work with the young actor at least once in his acting career. The veteran actor that starred in countless films and television series like "Moon Lovers: Scarlet Heart Ryeo", said that he immediately accepted his role for "Real" when he found out that Kim Soo Hyun will be working with him.
© 2023 Korea Portal, All rights reserved. Do not reproduce without permission.