Gong Yoo, Song Hye Kyo Team Up For 'Train To Busan 2'? Song Joong Ki To Save Soo-An, Find Remedy [THEORIES, SPECULATIONS]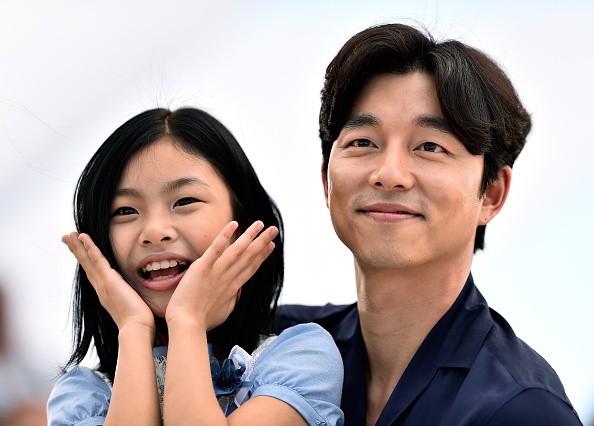 Several fans were pleased after it was announced that "Train to Busan 2" is totally happening in the future. However, due to the scarcity of information about the upcoming movie sequel, theories and speculations about who are starring in the second movie have arose, which include Gong Yoo and Song Hye Kyo.
Soompi previously revealed how Song Hye Kyo expressed her desire to work together with Gong Yoo in one project. While the "Descendants of the Sun" actress attended a fashion event, the former leading lady of Song Joong Ki was told that the "Goblin" actor was in Hong Kong also for a fan meeting last month.
"We've never done a production together before and I haven't met him yet, so I don't know him personally," Song Hye Kyo stated when asked if she would want to be in the same production with Gong Yoo. The "Train to Busan" actor has learned about the statement of Song Joong Ki's rumored girlfriend and he, reportedly, appreciated it.
Because of this, fans cannot help but speculate that Gong Yoo and Song Hye Kyo could possibly star in the up and coming "Train to Busan 2" film. According to rumors, it is likely for the two Korean superstars to work together since they do not have impending movie project as of yet.
Meanwhile, Korea Portal has also shared that there have been claims about Gong Yoo and Song Joong Ki taking the lead in "Train to Busan 2" movie. Reports have stated that the leading man of Song Hye Kyo in "Descendants of the Sun" could possibly replace the "Goblin" actor since his character was in a very complicated state in the first film.
Theories have it that the character of Song Joong Ki will try to stop the zombie virus from spreading after saving the daughter of Seok-Woo, Soo-An (Kim Soo-Ahn). The "May Fair Lady" actor is also expected to find a remedy for the infectious disease in "Train to Busan 2" movie. There are also reports claiming that the cast is set to start filming this month.
Though these "Train to Busan 2" theories could be true, Korea Portal would like to highlight that all of these claims remain unconfirmed; thus, fans should take things lightly until everything is proven true and correct. Stay tuned for more news and updates about Gong Yoo, Song Joong Ki and Song Hye Kyo!
© 2020 Korea Portal, All rights reserved. Do not reproduce without permission.