'Produce 101' Season 2: Trainees Amazed With Hyuna's Beauty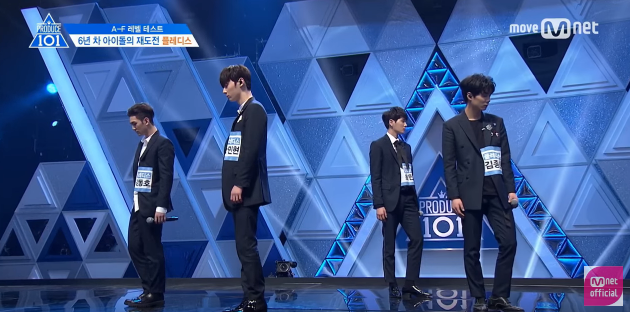 Despite their growing popularity, "Produce 101" Season 2 trainees are still awestruck with famous personalities in the entertainment industry. Just recently, the boys showed their inner fanboy when HyunA tried to visit their set. Sources told that the trainees were left speechless as the Korean star's beauty and charm is really evident.
According to Koreaboo, the trainees of "Produce 101" Season 2 act weirdly as reports told that HyunA would arrive on their set. They even ran on the Korean star's room just to get a glimpse of her undeniable charm. The boy group gathered together to witness HyunA outside the training room and was left in awe of the fact that they are actually in the same place as that of their idol. Publications even revealed that the trainees were seemingly in the cloud nine during that time.
As per reports, some trainees tried to catch their breath while others jumped around and were seemingly uncontrollable. Other trainees chose to be silent as they were left speechless with the presence of HyunA. With that, fans admitted that the boys were still sincere and genuine with their behavior, despite the fact that they are already receiving much fame and recognitions. Not just that, viewers are happy to witness their favorites being crazy over someone just like them.
Meanwhile, Soompi reported that Fantagio already cleared the speculation regarding "Produce 101" Season 2 contestant Ong Sung Woo. It was remembered that reports revealing that the latter would join the new group SURPRISE U easily spread online.
With that, the agency cleared that Ong Sung Woo already participated in the short film project entitled "Beginning". However, it is not yet confirmed whether he will join SURPRISE U or not. As of today, the agency admitted that the trainee is really busy with "Produce 101" Season 2. As what they exactly stated, "It's true that Ong Sung Woo had participated in the short film project 'Beginning' last winter, but it has not been decided whether he will actually join SURPRISE U. He is currently focusing on the show 'Produce 101 Season 2.'"
© 2023 Korea Portal, All rights reserved. Do not reproduce without permission.