T.O.P. Updates: Seoul Metropolitan Police Makes Official Statement
by
Kriti
/ Jun 08, 2017 07:16 AM EDT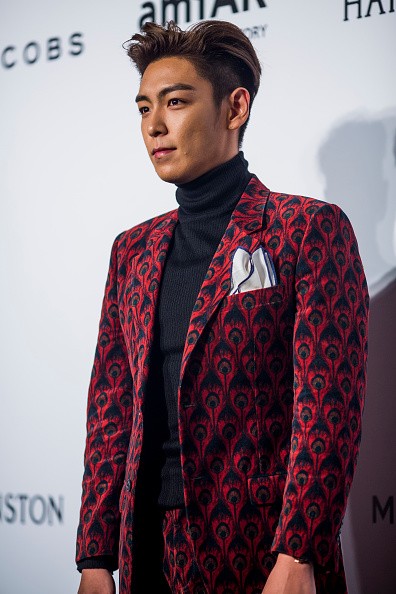 Big Bang's T.O.P. has been making several headlines lately. The singer-celebrity last week, was caught consuming illegal substance during his tenure as the military officer. Following which, he issued a public apology. However, that didn't change the minds of the authority that now plan on canceling the celebrity's enlistment altogether. Moreover, the Seoul Metropolitan Police, the authorities in charge, have been made a statement regarding this matter.
According to a report published by Koreaboo, the Seoul Metropolitan Police while making an official statement regarding T.O.P.'s condition at the moment stated that the singer-celebrity was currently admitted to the hospital. According to them, he is not in the condition to complete his military enlistment service. In fact, a representative from the Seoul Metropolitan Police even went on to say that T.O.P. two days back, was spotted waiting in his platoon headquarters wherein he consumed the prescribed usual medication for his anxiety and insomnia conditions at around 10 pm. Later in the morning, when he was discovered, he was fast asleep. However, when authorities repeatedly tried waking him up, he continued to sleep. This is when they discovered that he wasn't feeling well.
According to another report published by Soompi, the police representative further went on to suggest that it was around noon, that he started sweating profusely and then he was brought to the local emergency room. At the local emergency room, the celebrity's blood, urine and CT tests were taken and while there was nothing out of the ordinary that was discovered, he ended up in a dangerous condition and therefore was submitted to the hospital.
According to several online reports, the authorities have, however, confirmed that the singer is not in danger anymore and that he is merely resting to recover to a completely healthy state. No other updates regarding T.O.P.'s state have been discovered yet.
© 2023 Korea Portal, All rights reserved. Do not reproduce without permission.