'Suspicious Partner' Episodes 17-18 Spoilers, Watch Online: Ji Wook To Confess Feelings For Bong Hee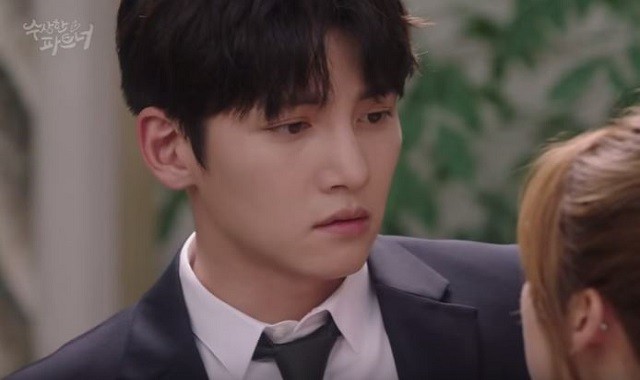 Romance will start to bloom between beloved characters in the upcoming "Suspicious Partner" episodes 17 and 18. Avid viewers can look forward to seeing Ji Wook (Ji Chang Wook) admitting that he also likes Bong Hee (Nam Ji Hyun) although the latter will be reluctant in starting a relationship with the former prosecutor.
Bong Hee will suffer through a confusing time with Ji Wook confessing his feelings for her. The teaser clip for "Suspicious Partner" episodes 17 and 18 released by SBS showed the aftermath of the two characters' kiss with Bong Hee looking puzzled over the sudden turn of events. After the former prosecutor finally gave up in hiding his growing attraction to the said character, Ji Wook will push forward with his plans to start a romantic relationship with Bong Hee.
However, Bong Hee will remain doubtful and confused over her boss' sudden change of heart in "Suspicious Partner" episodes 17 and 18. Given the way that Ji Wook previously rejected her when she told him how much she liked him, Bong Hee will try to make light of his love confession and claim that what he is feeling is not real. However, the former prosecutor will remain steadfast in his attempts to woo Bong Hee, telling her that he will wait patiently for her to reciprocate his feelings.
Meanwhile, Bong Hee may soon find herself in a difficult position when District Attorney (DA) Moo Young (Kim Hong Fa) instructs Yoo Jung (Hello Venus' Nara) and Ji Hae (Kim Ye Won) to reopen Hee Joon's (Hwang Chang Sung) unsolved murder case. It appears that the DA is adamant to prove that Bong Hee is the one who killed his son. Watch "Suspicious Partner" episodes 17 and 18 online on Viki, here.
In other news, a member of the said SBS drama's production team shared in an interview with Korean news outlet OSEN, as cited by Naver, that "Suspicious Partner" episodes 17 and 18 will feature Ji Wook trying his best to express his feelings for Bong Hee. The two characters relationship will also grow stronger given the challenges that they will face in upcoming episodes.
"Suspicious Partner" episodes 17 and 18 will be aired on June 7 on SBS. Two 30-minute episodes are released every Wednesday and Thursday. Watch the teaser clip below:
© 2023 Korea Portal, All rights reserved. Do not reproduce without permission.