Kim Yoo Jung Rejects Lead Role In ' School 2017,' Gugudan's Kim Sejeong Steps In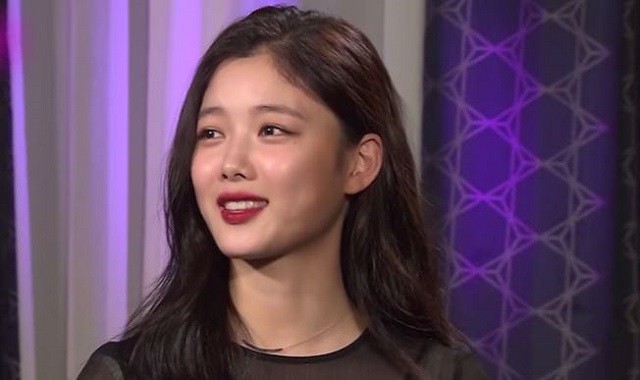 "Moonlight Drawn By Clouds" star Kim Yoo Jung has reportedly rejected the lead role for upcoming drama "School 2017." Luckily, Gugudan's Kim Sejeong was more than willing to take the role.
According to a report by Soompi, the lead role in "School 2017" was originally offered to Kim Yoo Jung. However, her management Sidus HQ has already announced that the actress will not be taking part in the project. The agency did not elaborate on the reason why Kim Soo Jung rejected the role.
On the other hand, K-pop idol Kim Sejeong from the girl group Gugudan was more than happy to take on the part in "School 2017." The official announcement came from Jellyfish Entertainment who manages Sejeong's career.
Kim Sejeong is set to play the role of Ra Eun Ho, an optimistic high school girl who wants to go to university to follow the boy of her dreams and strives to do so in spite of her below average grades. "School 2017" will revolve around teenagers' struggle to fight the grade oriented school system.
"School 2017" will be the continuation of KBS' "School" series which started with "School 1999," "School 2013," "Who Are You: School 2015," which all tackled different topics and different issues faced by students. The "School" series has been an excellent platform for young actors to make a name for themselves.
It can be recalled that some of the famous names to come out of the "School " series are "Sense8's" Bae Doona, "Doctors" star Kim Rae Won and Empress Ki actress Ha Ji Won. It is expected that the new addition to the franchise will introduce new superstars to the world of Kdrama, Movie News Guide previously reported.
This will be the first time that Gugudan's Kim Sejeong will showcase her acting skills and her fans are looking forward to seeing what she brings to the table for such a well-known franchise. "School 2017" will replace KBS's "Fight For My Way" after it ends in July.
© 2022 Korea Portal, All rights reserved. Do not reproduce without permission.