'The Sims 4' Updates: 'Cats and Dogs' Expansion Pack Launch Date Revealed?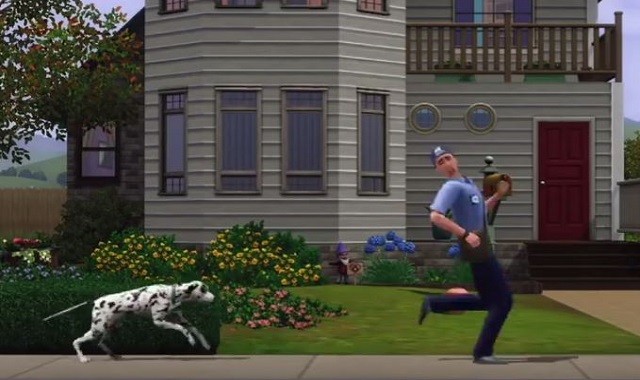 It appears that game developer Maxis might be fulfilling one of "The Sims 4" gaming community's highly-requested DLC projects. A recent product listing on an online retail website appears to have unveiled the said franchise's upcoming "The Sims 4: Cats and Dogs" expansion pack.
When "The Sims 4" was first released in 2016, avid fans of "The Sims" franchise lamented over the absence of several gameplay elements such as specific non-playable characters (NPC), seasons, two Sim life stages and animal Sims. Game developers have already made enhancements to the said title and incorporated a few of the missing items such as toddlers, vampires, and others. However, pet Sims continue to be one of the most requested game characters.
Recently, a product listing on a Slovakian online store posted a pre-order page for "The Sims 4: Cats and Dogs" expansion pack, according to Sims VIP. The said online post, which was deleted several hours after it was uncovered, indicating that the said "The Sims 4" DLC will be released on Nov. 9. It even included the said expansion pack's retail price of 39.99€ ($45).
Meanwhile, this is not the first time that leaked information about the potential development of a pets-themed DLC for the said life simulation game was revealed. Several gaming codes found hidden in "The Sims 4" files included descriptors and in-game actions for "cats" and "dogs" Sim characters, Sims Community reported. Earlier leaked game files even showed animation codes for the said animal Sims that appears to denote that the product listing for "The Sims 4: Cats and Dogs" may be true.
At this time, it is unsure if the initial details listed on said "The Sims 4: Cats and Dogs" expansion pack product listing is accurate. Members of "The Sims 4" team have yet to comment on the said gaming news.
© 2023 Korea Portal, All rights reserved. Do not reproduce without permission.