'My Secret Romance' Star Sung Hoon To Showcase Musical Side In Upcoming Fan Meeting Tour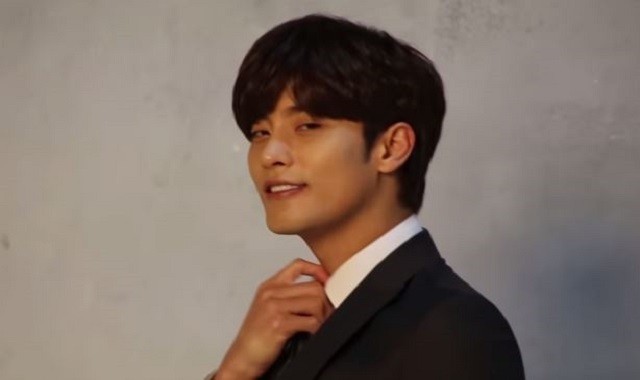 Avid viewers of "My Secret Romance" will soon have the chance to see one of the drama's lead stars in an upcoming meet-and-greet event. Sung Hoon is set to travel to over 10 countries for a fan meeting tour.
After the successful run of the OCN series "My Secret Romance," many fans have expressed their interest in seeing some of the drama's lead stars in a special event. Recently, details of Sung Hoon's upcoming 13-country fan meeting tour was unveiled.
The said "My Secret Romance" actor is set to visit Thailand for the first leg of his 2017 fan meeting tour. Sung Hoon will then travel to other Asian countries such Hong Kong, Indonesia, Taiwan, Vietnam, Malaysia, Philippines, Japan, Singapore, and Dubai. Fans in the U.S. and Canada can also look forward to seeing the said celebrity for the remaining leg of his global tour before going back to South Korea for a Seoul meet-and-greet event.
Avid Sung Hoon fans can expect to see the actor showcasing his musical and DJ skills during the said special events. The "My Secret Romance" star is also set to reveal a different side of himself during the fan meeting tour, All Kpop reported.
Meanwhile, Sung Hoon's career received a positive boost after starring in the web drama "Noble, My Love." He then appeared in the KBS dramas "Oh My Venus" and "Five Children." The actor is also one of the lead stars in the online series 'The Idolmaster KR" and is set to make his big-screen debut in the upcoming movie "Come Back to Busan Port."
Apart from the said productions, the "My Secret Romance" star also became one of the cast members for the celebrity survival program "Law of the Jungle" New Zealand edition. Recently, Sung Hoon and his castmate GOT7's Mark's actions on the said SBS show captured the attention of avid fans.
Aired on June 2, the said "Law of the Jungle" episode featured Sung Hoon tending to the campfire during a rainy night while his other teammates rested in their makeshift tent. Unable to fall asleep because of the rain, the said celebrity ensured that the fire remained lighted to keep the campsite warm, Soompi reported. GOT7's Mark took then over the fire tending duties after the actor succumbed to sleep sometime near dawn.
"My Secret Romance" aired its final episode on May 30 on OCN. New episodes of "Law of the Jungle" New Zealand edition are released every Friday on SBS.
© 2023 Korea Portal, All rights reserved. Do not reproduce without permission.