BIG BANG's T.O.P. To Continue Mandatory Service Until Final Verdict On Drug Charges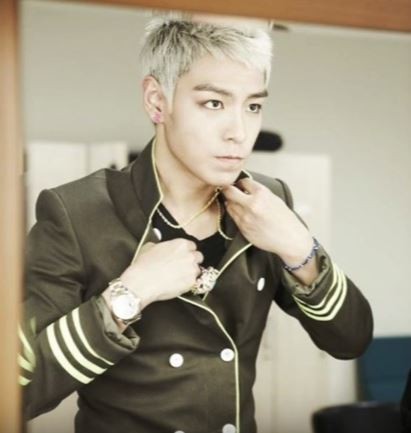 BIG BANG's TOP will continue to serve as a member of the police band unit until a verdict is reached in the drug charges he is currently involved in. The BIG BANG rapper was recently found positive of marijuana after a follicle test was performed on him in March by the Seoul Metropolitan Police Agency.
According to a report by Soompi, T.O.P. is still in the process of completing his two-year mandatory enlistment, which is a requirement among Korean males. After completing his training at the Nonsan Military Training Center, T.O.P. underwent another set of training before he was deployed as a conscripted police officer at the Gangnam District.
However, his service was interrupted when news broke out that he was found positive for marijuana after a drug test conducted on his hair follicle. In a statement by YG Entertainment, they acknowledged that T.O.P. used marijuana in October last year but this was way before he enlisted in February, Korea Portal reported.
T.O.P's case has been forwarded to the prosecutor's office for further investigation. The selling and buying of illegal drugs including marijuana carry a standard penalty of five years imprisonment and a 50 million wo penalty, but it is still unclear whether T.O.P himself purchased the drugs or simply used the marijuana. It is also not determined yet whether T.O.P continued to use the drug after his enlistment.
For the meantime, he will be performing his duties with the Seoul Metropolitan Police Agency's band unit. In an interview, Ha Man Jin, the bandmaster of the Seoul Metropolitan Police, said that there have been no orders yet about T.O.P's case so it will be business as usual for the BIG BANG rapper when it comes to his mandatory service.
"Until a court verdict has been made, T.O.P will be carrying out his duties with the band," Ha Man Jin said. BIG BANG's T.O.P. enlisted last February and is expected to be discharged from service in November 2018.
© 2022 Korea Portal, All rights reserved. Do not reproduce without permission.