Five-Year Jail Term Looms For BIG BANG's T.O.P If Found Guilty Of Drug Charges?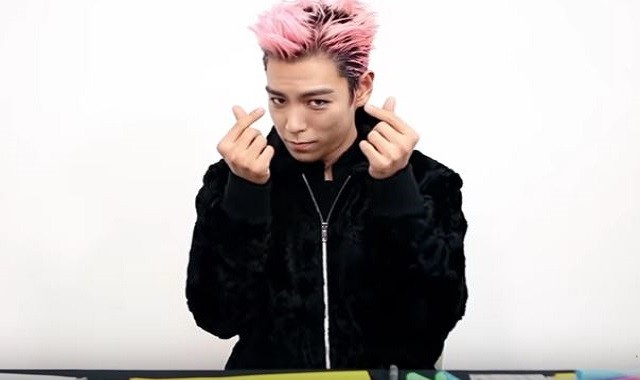 BIG BANG rapper T.O.P. could face a minimum of five year's jail time and 50 million won in penalties if he is found guilty of drug charges. T.O.P. is currently facing investigation from the prosecutor's office for violation of drug laws after he was found positive for marijuana in a drug test conducted by the Seoul Metropolitan Police Agency in March.
According to a report by Korea Times, standard rules for drug cases like selling and buying marijuana in South Korea involve penalties of five-year imprisonment and penalties amounting to 50 million won. News broke out that T.O.P., who is currently serving his 2-year mandatory service as a police officer in the Gangnam Police District, was found positive for the substance when a drug test was performed on a hair follicle from the rapper.
YG Entertainment has issued a statement acknowledging that T.O.P did use marijuana last year before his military enlistment and apologized for the artist's lapse in judgment. The agency has assured that T.O.P is willing to cooperate with the investigation.
While T.O.P. was found positive for the substance, the question still remains if he continued to use marijuana after his enlistment. This may be the subject of further investigation by authorities.
Meanwhile, netizens are speculating that T.O.P will be faced with an even bigger challenge of skirting the drug charges lodged against him compared to other YG artists who have been involved in similar scandals. BIG BANG leader G-Dragon was similarly found positive of the substance in 2011 but denied using marijuana. The indictment was dropped against G-Dragon after prosecutors found that he did not actively use the drug and only became a weak positive in a test after he attended a party where drugs may have been used. Park Bom also sidestepped charges after she was found to have tried to ship in amphetamines from the US to treat a medical condition.
Through all these, speculations have been rife that YG may have been receiving help from former presidential aide Choi Soon Shil, who allegedly had a financial stake on YG. With the change of administration, however, netizens believe that T.O.P's case would be more difficult to dismiss, All Kpop reported.
© 2022 Korea Portal, All rights reserved. Do not reproduce without permission.