Kim Woo Bin Has 70 Per Cent Chances Of Surviving Cancer
by
Rohit
/ Jun 02, 2017 12:37 AM EDT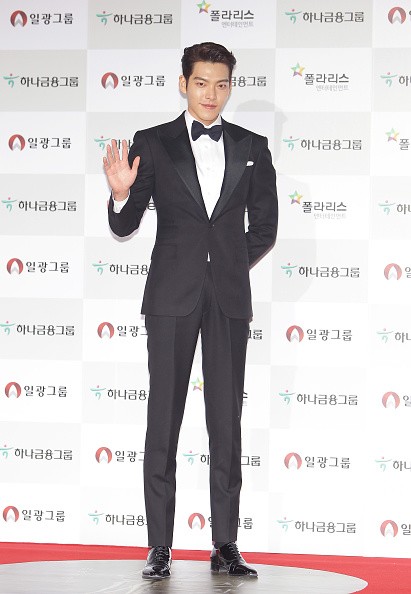 Hallyu star Kim Woo Bin recently made the headlines, as he was reported to have been diagnosed with cancer. This news information took the fans by an unpleasant surprise, all of them located globally. Several reports suggesting that Kim Woo Bin had been diagnosed with nasopharyngeal cancer, started emerging online. Nasopharyngeal cancer is a rare form of throat cancer that starts from the nose region.
However, there haven't been any additional updates since the confirmation of the aforementioned news. According to a report published by KoreaBoo, Dr. Jung Yoo Seok of the National Cancer Centre has taken hold of the Kim Woo Bin's case. He reportedly revealed whether the actor has any chances of surviving or rather recovering after being diagnosed with cancer. He has reportedly been saying that the actor does have the chance of recovering if it is detected in his initial stage of illness.
Dr. Jung Yoo Seok during an appearance on KBS 2TV's Entertainment Weekly reported stated that given the fact that the cancer is located at a rare location, the standard procedure that requires being followed in order to treat someone with cancer will be quite different in nature. In order to treat the actor, the doctors will probably be using a mix of radiation treatment and medication without surgery. He further went on to suggest that there is a 79 percent chance of fully recovering of Kim Woo Bin if the cancer is detected in the third or fourth stage.
According to a report published by IBTimes, it seems likeKim Woo Bin has already begun treatment of his cancer. He said he wanted to delay the treatment due to his previous engagements. To recall, the actor shot to fame after the movie, 'Uncontrollably Fond' was released.
© 2023 Korea Portal, All rights reserved. Do not reproduce without permission.